Wild Chamomile also known as German chamomile is a key Yves Rocher plant! We present you with the emblematic source from La Gacilly and this flower's numerous properties.
BOTANICAL
LATIN NAME
Matricaria recutita or Chamomilla recutita
COMMON NAMES
German Chamomile, Matricaria Chamomile
FAMILY
Asteraceae
ORIGINS
Europe, Asia, North Africa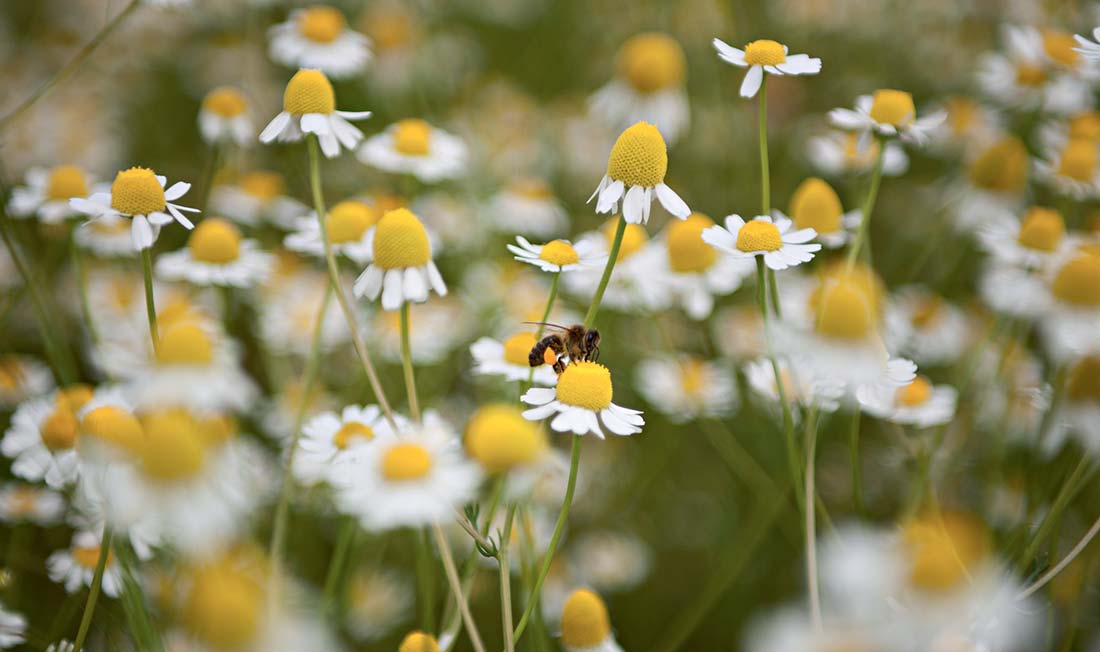 Dominique Rolland
AN INGENIOUS PLANT
Wild Chamomile is a true success of evolution. Due to the characteristic grassy and fruity scent of its flowers it is able to defend itself against herbivores while also attracting pollinating insects!
This plant isn't going to disappear in a hurry! In fact, the flowers, known as capitula, are made up of numerous small flowers called florets. The female florets on the outer capi+C16tulum blossom before the hermaphrodite florets in the center. This promotes pollination by insects from the pollen of another flower. This trick allows for greater genetic variability... and a better chance of survival for the species.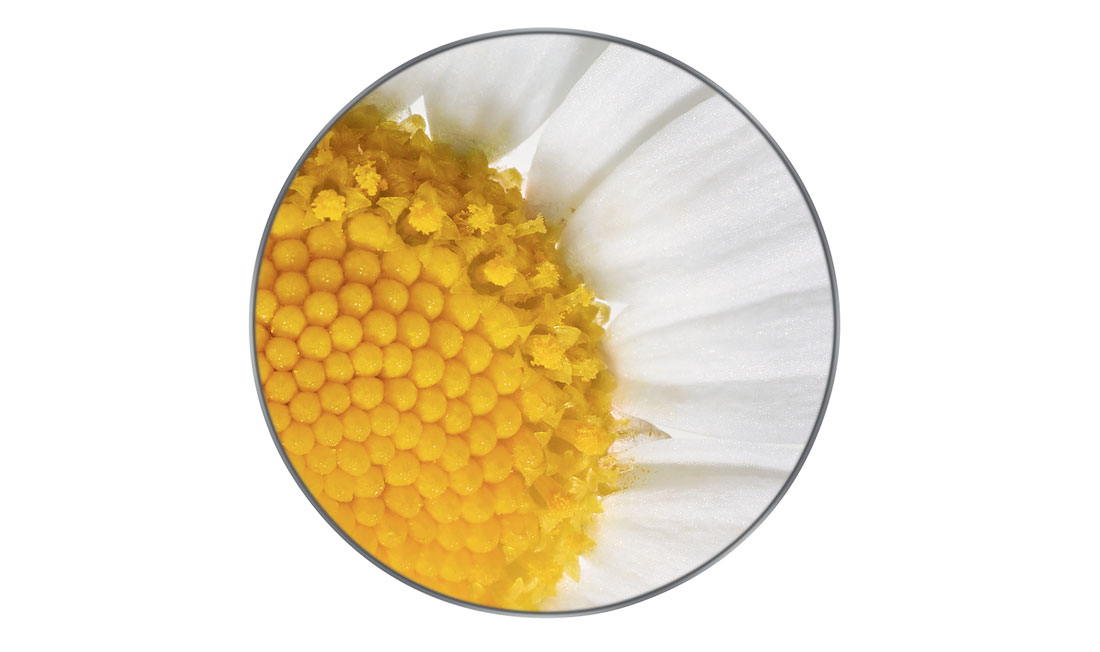 THE ORIGINS OF OUR PLANT
Grown since 1979 in La Gacilly, Brittany, Wild Chamomile was one of the first plants to be grown by the Yves Rocher brand.
Planted in the fall, this key Yves Rocher ingredient blooms prematurely, allowing for a mechanical harvest to take place in May.
Wild Chamomile, like every emblematic plant from La Gacilly, is grown based on agroecology, combining a respect and improvement of biodiversity, a global understanding of ecosystems and development of the region.
While its use is primarily cosmetic, bees also enjoy this honey-producing plant. Its scent provides the honey from La Gacilly with unique aromas that are greatly enjoyed.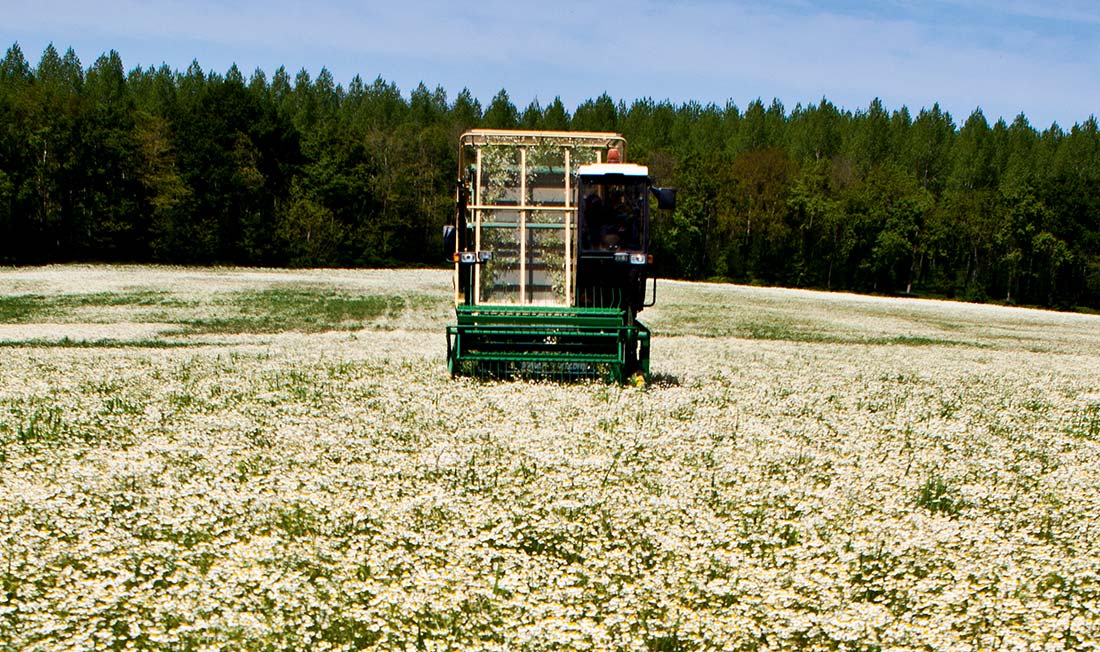 Dominique Rolland
OUR EXTRACT
Soothing properties
Wild Chamomile is also perfectly suited to sensitive skin. The Sensitive Chamomile range of skin care combines two 100% natural active ingredients : Hydrosol and Oleate. The hydrosol reduces the skin's sensitivity by 28% and the oleate boosts the skin's defenses by 25% and its repair mechanisms by 30%. Your skin is less sensitive and stronger!
Thanks to this range, you can perform a special 100% chamomile sensitive skin care routine. Discover the routine here.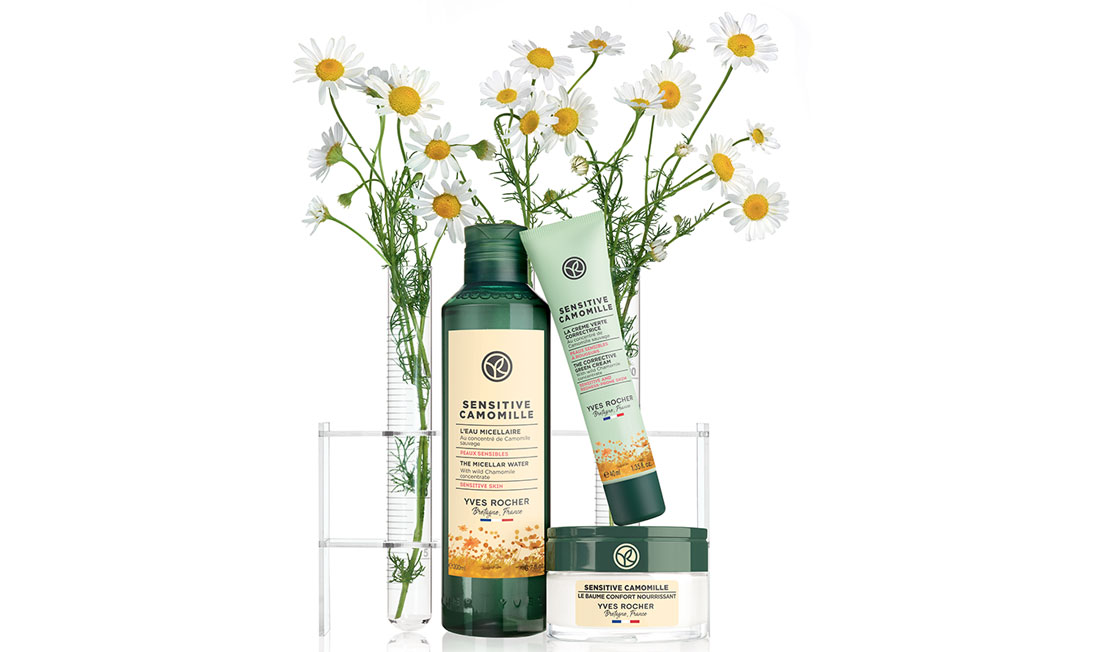 So, what do you think of this multi-faceted flower? Tell us in the comments!