Get onboard with body exfoliation for smooth and soft skin, free of dead skin cells. Exfoliate, renew, moisturize, refresh your skin!
Say goodbye to minor imperfections and dead skin cells thanks to exfoliation!
Put a small amount of the Botanical Scrub made with apricot kernel powder, a 100% natural exfoliant.
Then exfoliate your entire body by making circular motions from the bottom up, towards your heart, to stimulate circulation and promote drainage.
If you're crazy about Monoi and its scent, we have good news for you! You can use the Body Scrub-in-Oil Radiant Tan. This blend of Tahitian Monoi and coconut shells will gently exfoliate your skin while ridding it of dead skin cells and impurities. The ultra-melting texture breaks down into oil on contact with skin and turns into lotion when rinsed off.
Need a gentler scrub? The Konjac Body Sponge, with 100% natural fiber, leaves your skin feeling baby soft thanks to its gentle exfoliating action.
On the other hand, for a more intense exfoliation, use an Exfoliating Glove before scrubbing.
Plus d'intensité ? Pour un gommage plus intense, le Gant Exfoliant peut être utilisé au préalable d'un exfoliant.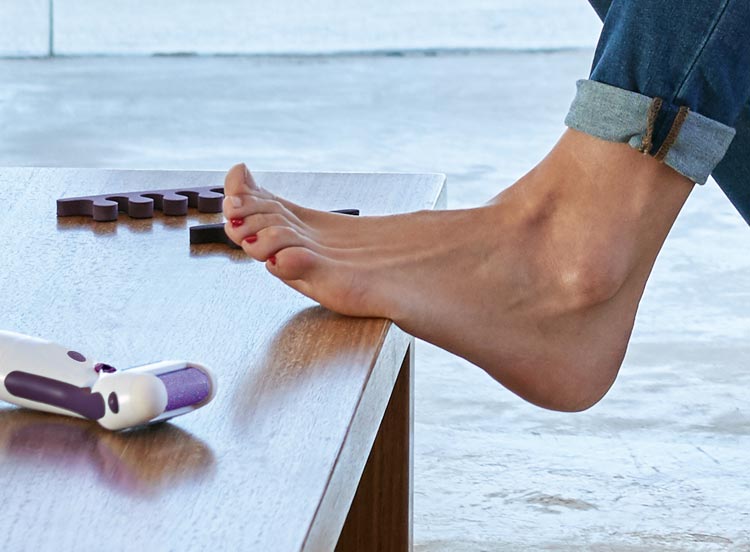 Certain areas such as elbows, knees and feetneedmoreattention. For a more powerful effect, exfoliate by making smallcircularmotions and then rinse thoroughly with water.
For feet, our FootExfoliatingGel enriched with organic French lavender known for its soothing, restorative and protective properties, can be used once or twice a week. Your feet will be soft and smooth!
Your hands also need to be pampered from time to time. Twice a week use the HandExfoliatingOil, enriched with Arnica from La Gacilly and strawberry achenes, to gently scrub your hands for smooth and soft skin.
Focus on legs:
Exfoliating is your best ally for goddess-like legs, so soft and smooth! Intrigued? Read on to find out more!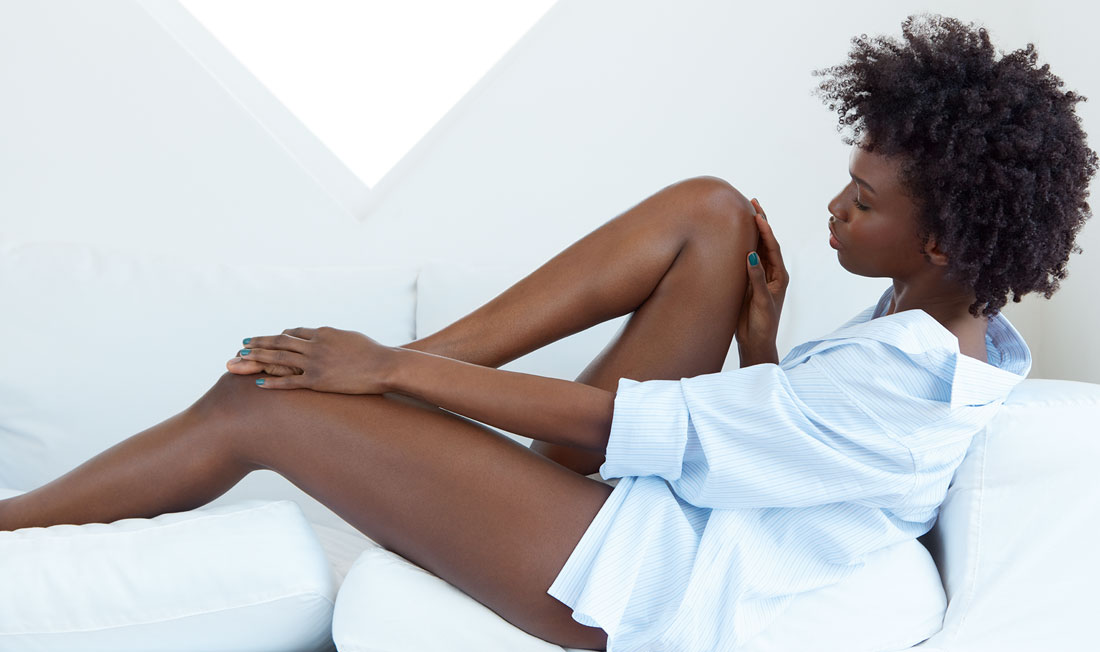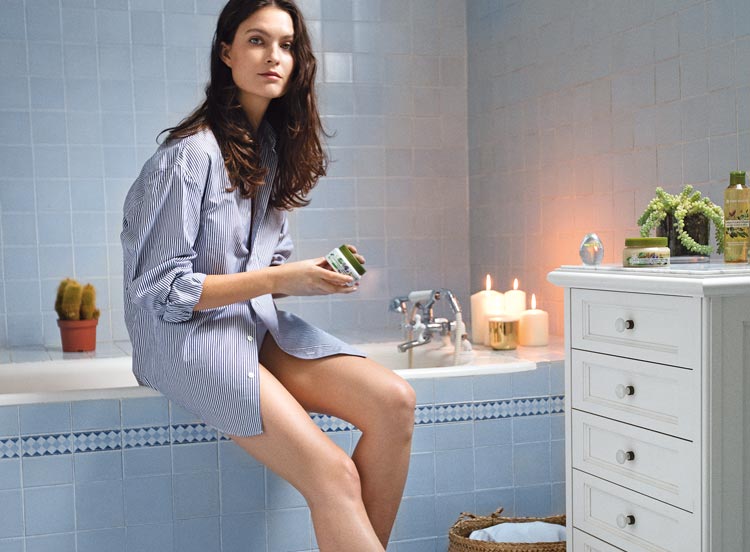 After these intense steps, your skin needs some gentle and comforting care!
Nothing works better than the Body Moisturizing Lotion for normal to dry skin, enriched with aloe vera. Apply on your entire body moving toward your heart to calm and protectyourskin.
How often should you exfoliate?
It all depends on your scrub.
An exfoliating shower gel or soap, for example, is gentler on skin, which means that it can be used on a dailybasis, same goes for the Konjac Body Sponge.
However, if you have an exfoliating care like the apricot powder Botanical Scrub that's more intense, use it no more than once or twice aweek, that'll do the trick!
You'll have beautiful skin that's prepped and ready for the next steps in your routine!
How much do you love exfoliating? We want to hear from you! And, feel free to share pictures of your beautiful legs with us!