What if we told you that there's an antipollution foundation available in 30 shades? Well, there is, and we'll tell you all about it!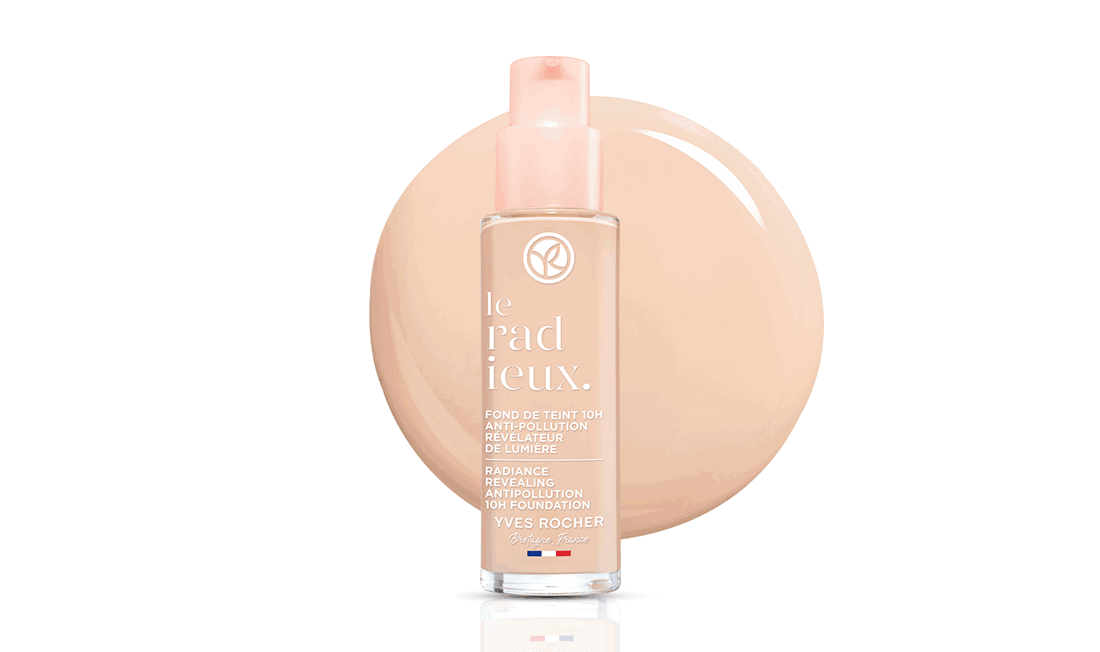 You won't be able to live without it
Your skin gets damaged by all the pollution out there, and your complexion becomes increasingly dull as a result. To give it a fresh and luminous touch, Yves Rocher created Le Radieux, a new antipollution foundation!
Why is it so great? On top of protecting your skin from pollution and freshening up your complexion, it's available in 30 shades! From pink to beige to gold to brown, you'll be able to find the perfect one for your skin tone!
In short, this foundation will naturally even out and brighten your complexion, all while protecting your skin from pollution thanks to its Aphloia-enriched formula. This small plant, harvested in Madagascar, is known for its exceptional restorative and protective abilities. The ideal extract to protect your skin from external aggressors!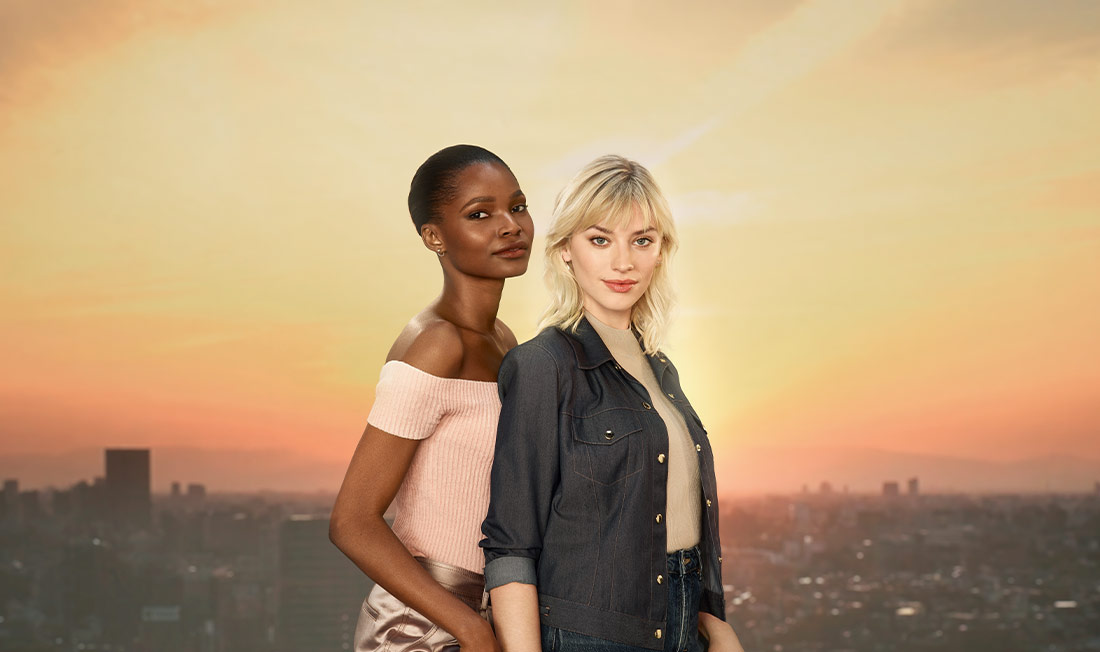 To get that glowy look
Can't wait to try it out? Here's a short tutorial on how to get that glowing complexion all day long.
1/ Après vous être hydratée la peau avec votre crème, appliquez la Base de teint Peau Parfaite. Votre maquillage restera en place toute la journée !
2/ Dab small amounts of Le Radieux foundation on your forehead, nose, chin and cheek for light coverage. Smooth the product outwards on your face down to your neck to avoid any makeup lines.
3/ Add a touch of the High Coverage Luminous Concealer under your eyes and on any blemishes. Your eye contour area should be smoothed and radiant.
4/ Now it's time to powder your face using the Loose Powder. Ultra-fine and light, it smooths and blurs out pores and sets your makeup. Invisible on skin, it's suitable for all skin tones!
5/ To add a little shimmer to your skin, use our Highlighter Stick if you like a creamy texture, or the Highlighter Duo if you prefer powder.
You glow girl!   
Are you tempted to try this new foundation? Let us know in the comments!