Discover our makeup routine for the launch of our new Flawless Skin Foundation
Step 1: prepare your skin & brighten your complexion
For a radiant complexion that stays put all day long, start by preparing skin with a base. The Illuminating Primer, enriched with Cornflower Water, contains fine golden pearls that capture and reflect light for a radiant complexion.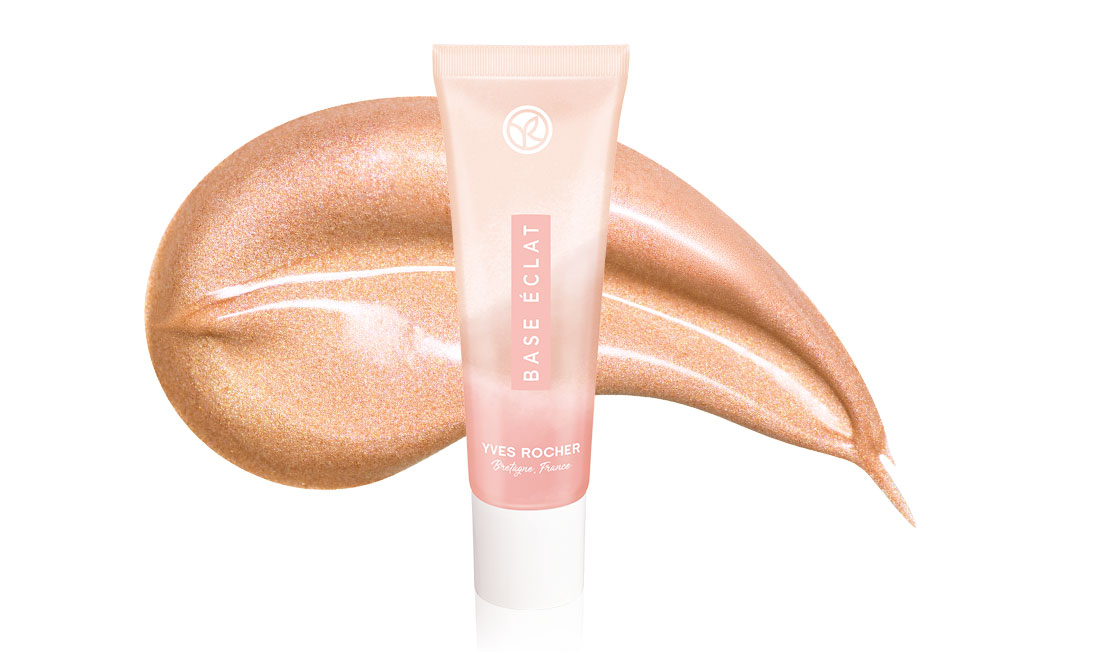 Step 2: neutralize any potential skin discoloration
Use our color correctors to instantly hide any redness, dark circles or veins that bother you. Green neutralizes redness, yellow covers up any blue veins, orange neutralizes dark circles and purple prevents the appearance of any yellow undertones.
Find all of our complexion makeup and accessories here.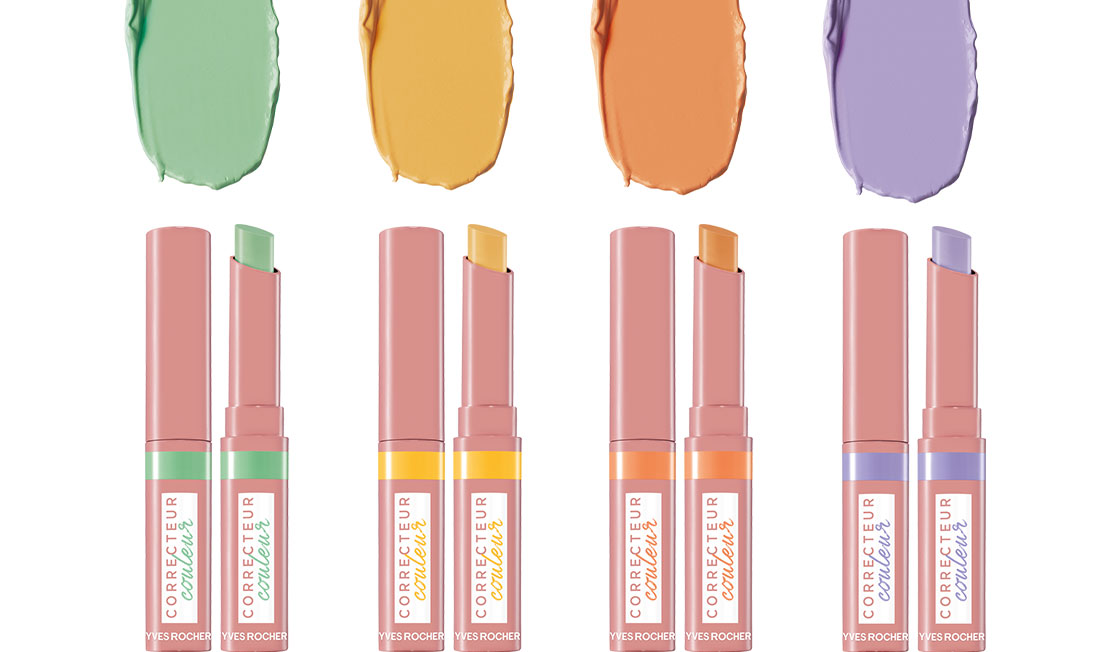 Step 3: even out your complexion
After having corrected any color imperfections, next thing to do is conceal the color correctors by applying foundation.
For a completely evened out complexion, use the Flawless Skin Foundation to smooth pores and get the perfect semi-matte finish without emphasizing dry patches on skin. Its high pigmentation means this foundation can last up to 24 hours. But wait, there's more! It's composed of 98% ingredients from natural origin and is enriched with moisturizing Edulis water and fortifying Wild Organic Chamomile.
For medium coverage, apply a small amount of the foundation on your forehead, nose, cheeks and chin. Then, smooth outwards from the center of your face right down to your neck using a brush, sponge or your fingers. For high coverage, apply a second layer. Its light, fluid and non-greasy texture makes it easy to apply. The product blends onto skin and leaves it velvety smooth.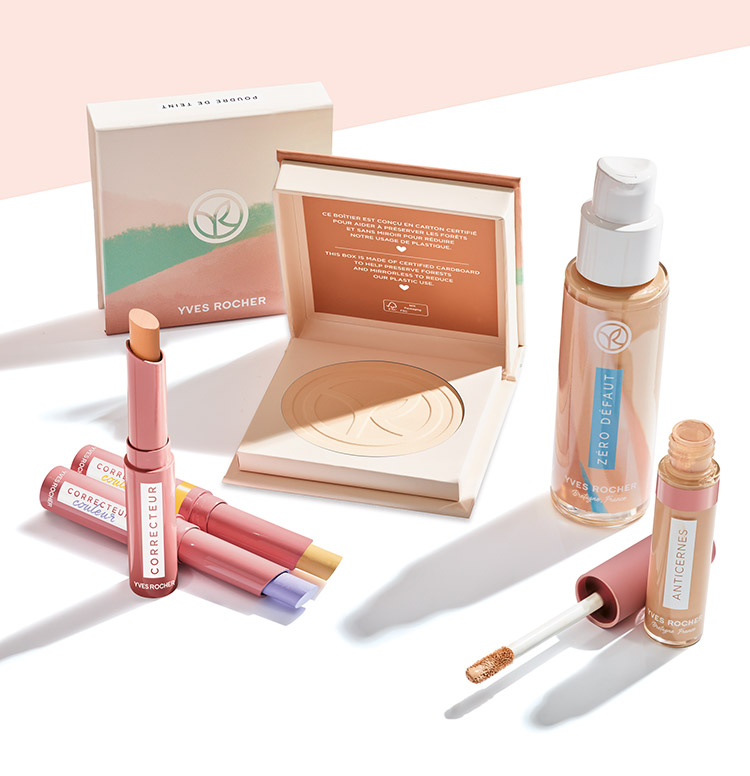 Step 4: correct any remaining imperfection
For a truly flawless complexion, camouflage any remaining imperfection with the
Corrector
, which contains soothing Cornflower Water. It will last all day long without seeping into any fine line or wrinkle. To conceal dark circles and brighten your eyes, apply the
High Coverage Luminous Concealer
directly under your eyes.  Apply the Corretor or High Coverage Luminous Concealer directly onto dark circles or any imperfection. Then, pat with your fingertips or use a brush to blend the makeup onto your skin.
Tip
: apply your concealer by forming an inverted triangle under your eyes to hide dark circles for an even more luminous result!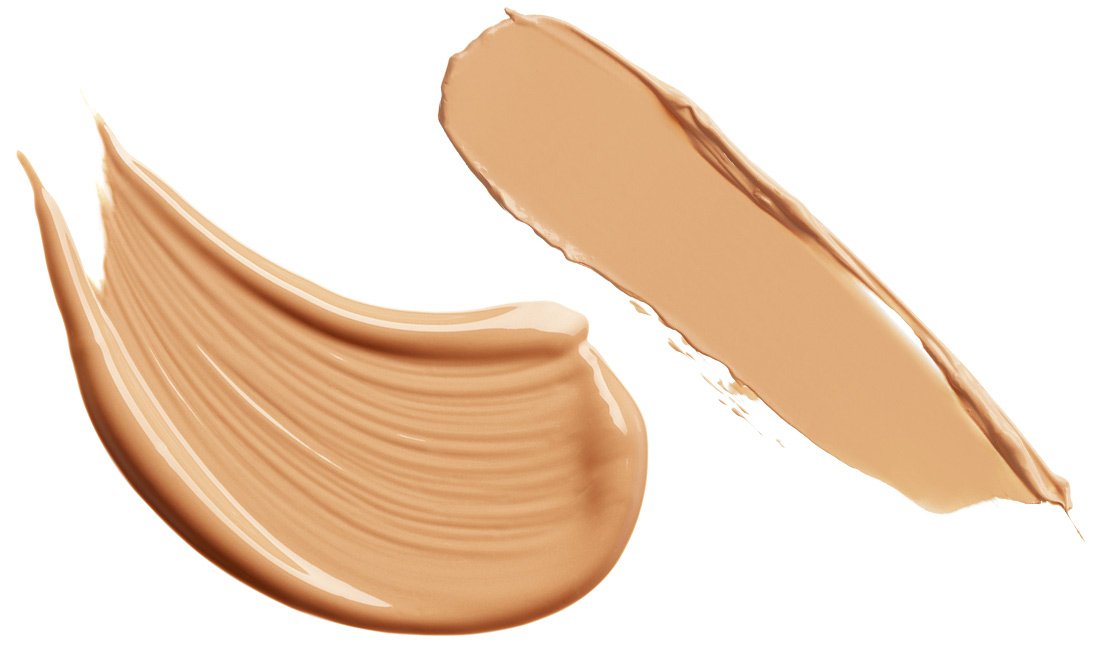 Step 5: apply finishing touches
After having applied your foundation, corrector and concealer, all that's left to do is set everything so that your complexion stays flawless from sunup to sundown.
If you want even more coverage, apply the ultra soft and velvety Complexion Powder. If what you want is to set, mattify and blur your complexion, use the Loose Powder with its universal shade.
Apply the powder using a powder puff or powder brush. Remove any excess by lightly tapping against the powder case. Then, apply onto your entire face, particularly on the T-zone: forehead, nose and chin.
Now it's time for the final touch! The Bronzing Powderwill warm up your complexion as well as adding texture and light to it, giving you a natural sun-kissed look.
In contrast, brighten features of your face by using the Highlighter Stick with its subtle and pearly finish. Its two shades guarantee a customized and radiant result.