Land & sea, the glow of stronger skin.
After 25 years of plant and marine biotechnology research, the new Elixir Botanique line brings together the best extracts that the land and sea have to offer.
What are the extracts in the line?
This botanical innovation was born in Brittany by bringing together two powerful and natural extracts: Nasturtium & Tetraselmis Micro-Algae.
A closer look at the Nasturtium from Brittany.
The Nasturtium is grown organically on Yves Rocher land in La Gacilly, Brittany. This farming method stands out thanks to the use of sustainable agricultural practices as well as a strong commitment to respecting the land.
In nature, Nasturtium uses its large round leaves to optimize photosynthesis and oxygen production. Deep within skin, Nasturtium boosts the oxygenation of cells to revitalize them.
A closer look at Tetraselmis Micro-Algae
Our scientists have developed a true expertise surrounding the cultivation of tetraselmis micro-algae, allowing us to ensure a high quality extract while preserving oceans. It is grown in photobioreactors off the Brittany coasts.That way, we don't take anything away from nature.
Found in the plant plankton family, Tetraselmis Microalgae helps to remove pollution from the air by capturing the CO2 it needs for photosynthesis. When applied to skin, it stimulates the detoxification mechanisms and helps to fight against the harmful effects of pollution that accelerate skin aging.
2. Presentation of the product line
The fortifying antipollution daily serum unclogs skin and protects it against the harmful effects of pollution that cause premature skin aging. Its watery, micro-pearl and moisturizing texture instantly melts onto skin, providing it with a boost of oxygen, just like a breath of fresh air.
Then, there's the repairing antipollution day care helps reinforce the effects of the serum. After just 1 month, fine lines and wrinkles appear reduced, skin is repaired* and strengthened, it looks healthy and glowing.
At night, it's time to apply the recovery sleeping care with its smooth gel texture. From the first morning, skin is better able to breathe, it feels plumped and looks reenergized.
The radiance anti-fatigue roll-on is a targeted eye contour product with a fresh gel texture. Its roll-on applicator allows for a gentle eye contour massage. The eye contour area is instantly moisturized, luminous and protected against pollution. Fine lines and wrinkles appear visibly reduced. After 1 month, dark circles are less pronounced, the eye contour area is revived, and looks radiantly healthy.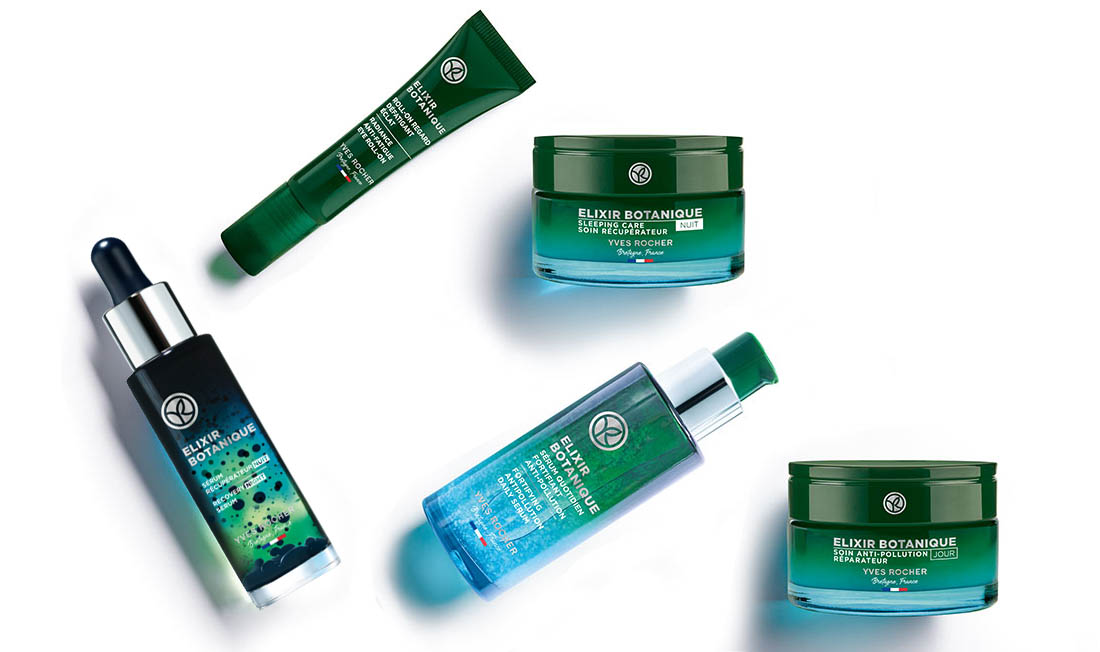 The night recovery serum restores your skin's radiance day after day. With a dual-phase microdroplet texture, this night cream combines sensoriality with effectiveness. After 1 month, the skin is revitalized and fortified.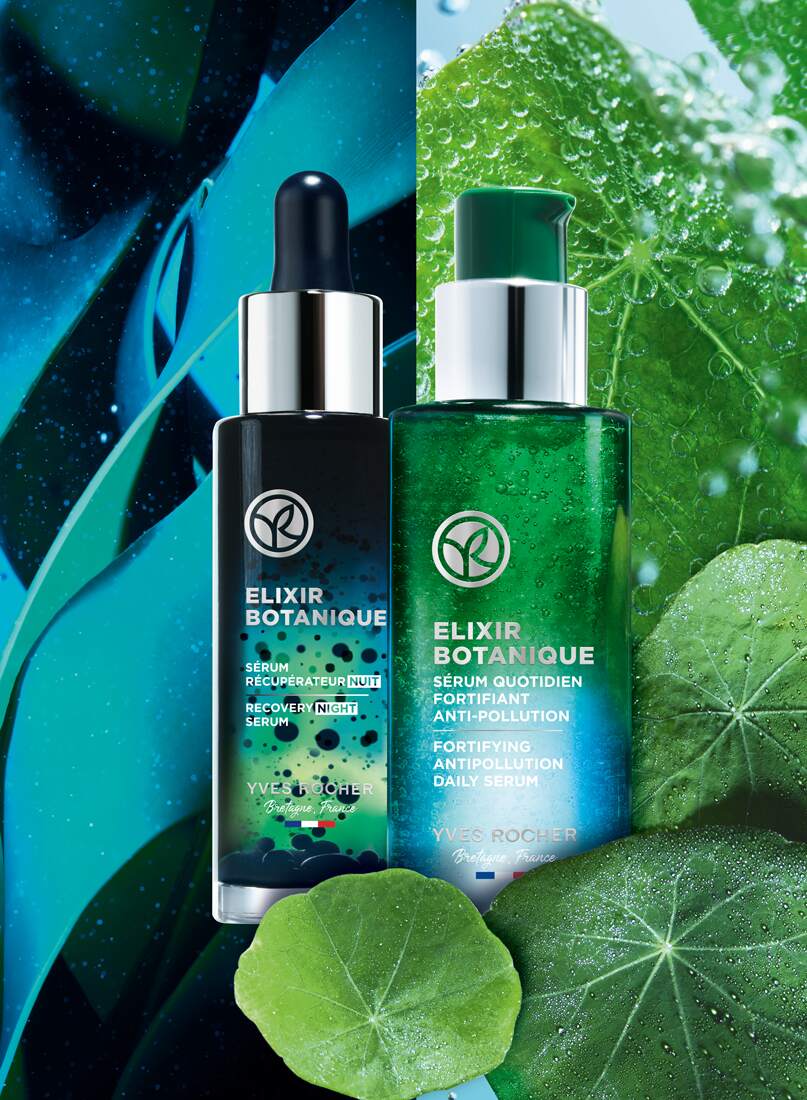 3. What are the benefits of the line?
An ultra-natural product line composed with up to 99% ingredients from natural origin to provide skin with daily protection against the harmful effects of pollution:
Strengthens
Boosts radiance
Moisturizes
Delays the appearance of signs of aging
4. Is it replacing another line?
It is. Say goodbye to Elixir Jeunesse, and hello to Elixir Botanique!
If the Elixir Jeunesse is a product line you used and loved, rest assured, the Elixir Botanique line will provide you with the same benefits but was formulated with even more revolutionary botanical extracts. Don't wait, try it now!