Cleanse, tone, moisturize. Whether you have normal, dry or blemish-prone skin, follow these steps for flawless, deeply moisturized and protected skin.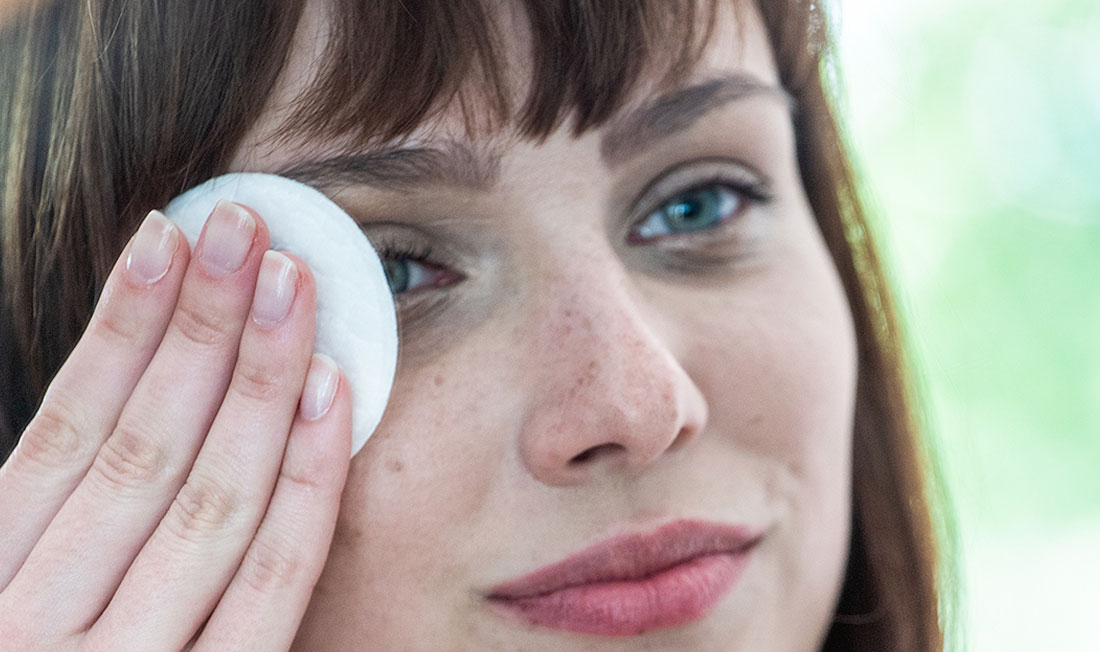 Step 1: Cleanse.
Use your Cleansing Lotion, Micellar Water or Cleansing Gel to thoroughly clean your face.
For a really deep cleanse, you can also watch our tutorial. Watch our tutorial for an even deeper way to clean your skin.
Step 2: Tone.
Apply Toning Lotion all over your face and neck. This will get rid of any remaining impurities and prep your skin for the following skincare products.
Step 3: Moisturize.
Your skin is thirsty, so moisturize it! Choose the right day creamfor your skin type and apply it all over your face and neck.
What's your skincare routine?