Want to embrace Spring's arrival? Our new limited edition line is here to help! Lip colours that pop, bronzer to warm your face, juicy and tangy scents to let you sparkle with joy.
Presenting our must-haves of the moment! Our My Kiwi Kiss limited edition line consists of body care and makeup. The delightful combo of kiwi and ginger makes this scent both energizing and addictive. A genuine ode to Spring and radiant nature!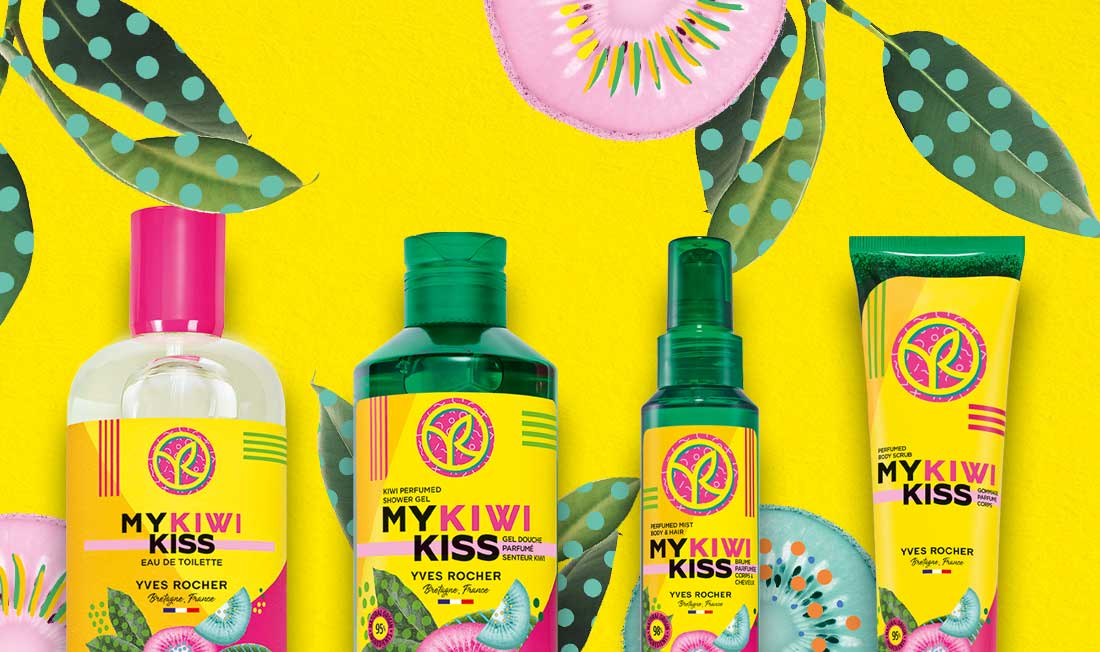 FOR YOUR BODY
This fresh and tart fragrance is perfect for all occasions and every time of day. First, under the shower to enjoy refreshing cleansing with our Perfumed Shower Gel. It's available in both the regular 200 ml bottle and a generous 400 ml size.  Or, choose our Perfumed Body Scrub. Its formula, rich in apricot kernels and kiwi seeds, offers excellent exfoliation for soft-as-silk skin. Then, a spritz of the Eau de Toilette and the scented Body and Hair Mist leave you completely enveloped in a fresh, zesty wake. Suddenly, winter will be a distant memory!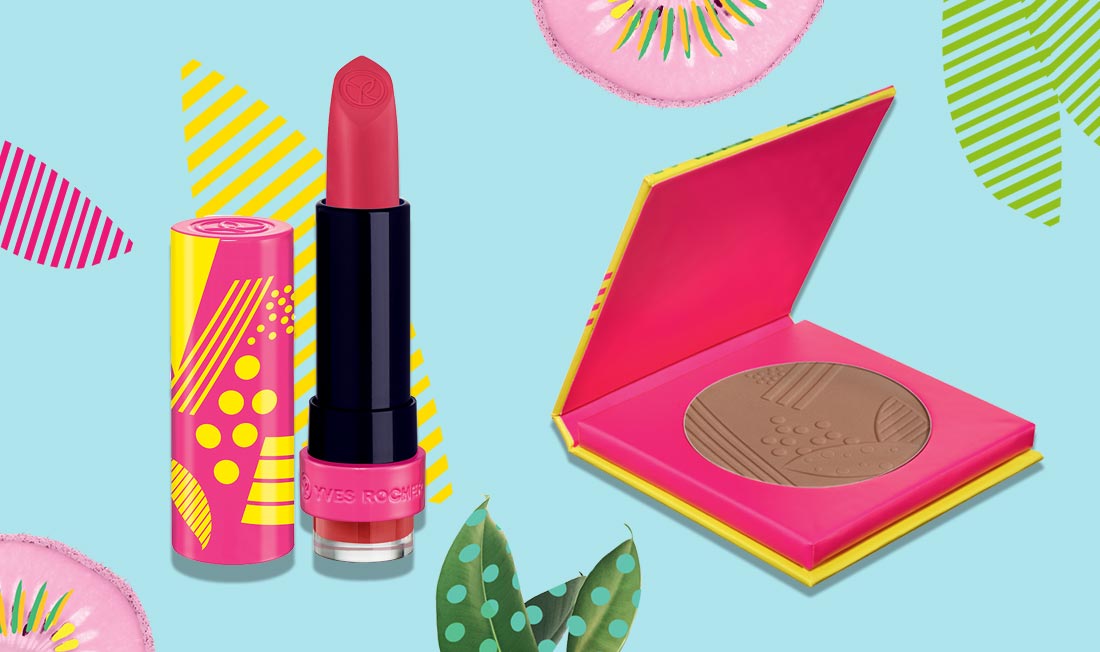 FOR YOUR MAKEUP
Fresh shades of lipstick and a warm bronzing powder are just what you need to brighten your look. Put your lips centre stage with a return to colour for Spring! My Kiwi Kiss Lipstick combines ultra-pigmented shades like Party Peony, Preppy Poppy and Daily Kiss with a creamy, ultra-comfortable texture for a kiss of colour like no other.
Tip: for marvelous matte lips, apply our Mattifying and Long-Lasting Lip Primer before your Kiwi Kiss lipstick.                 
As for your complexion, our Bronzing Powder with the irresistible scent of Monoi has been given a Spring Edition makeover with new packaging to greet the new season. If you are already familiar with this product, you will love its new case. If you're just discovering it, lucky you, you're going to adore it! It creates a personalized glow that will match your complexion throughout this Spring  and Summer for a warm, naturally sun-kissed effect.
Our new My Kiwi Kiss collection offers you everything you need for Spring: energizing cleansing, sparkling scents, a brighter complexion and a vibrant, ultra-pigmented smile!