Feeling lost with so many foundation choices? Don't know which shade to choose for your skin tone?

We're here to help you select the best shade and avoid a white mask or orange complexion!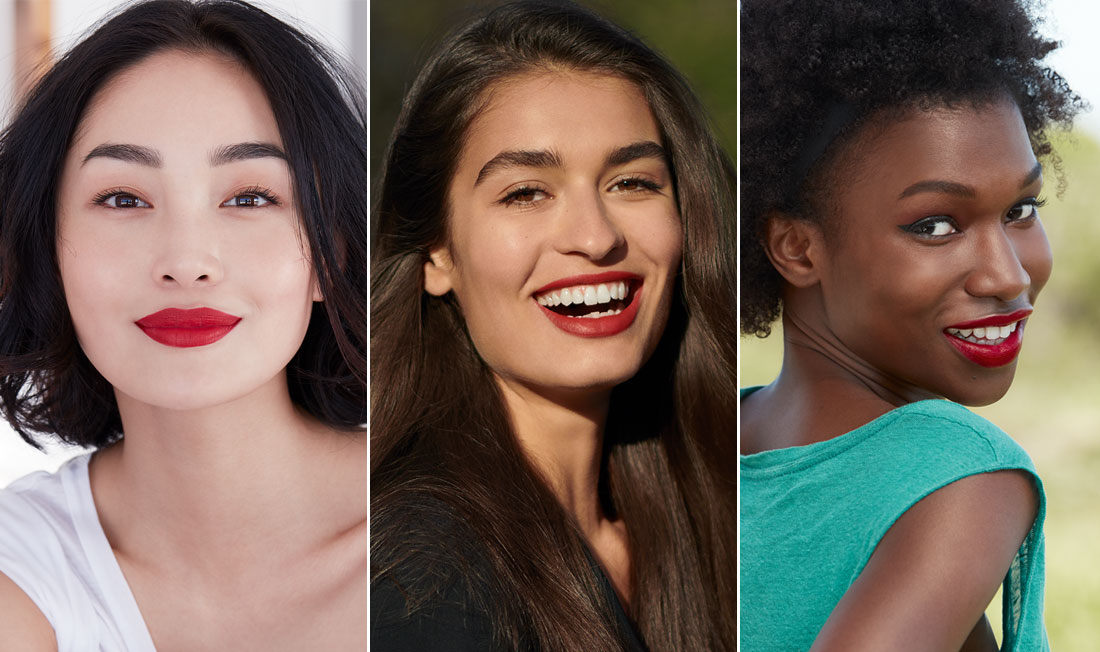 Before getting started, here are some general rules of thumb: 
Don't bother choosing a darker shade to achieve a bronzed look: there will be an ugly line of demarcation between your face and neck. If you want to create a healthy glow, apply a bit of bronzer to the hollows of your cheeks, on the temples, and under the jaw for a sun-kissed look, guaranteed! You can also add a touch of blush.
Don't select a shade that's too light thinking that it will give you a more radiant complexion; on the contrary, you'll create a mask-like effect. If you want to add a luminous touch to your skin, apply the Highlighter Duo to the tops of the cheekbones, the brow bone, the tip of the nose, and the Cupid's bow for a gorgeous glow!
Now let's get down to business: determining your skin tone. To do so, you really need to get to know it.
 Don't know it? No worries, we're here to help. Don't know it? No worries, we're here to help.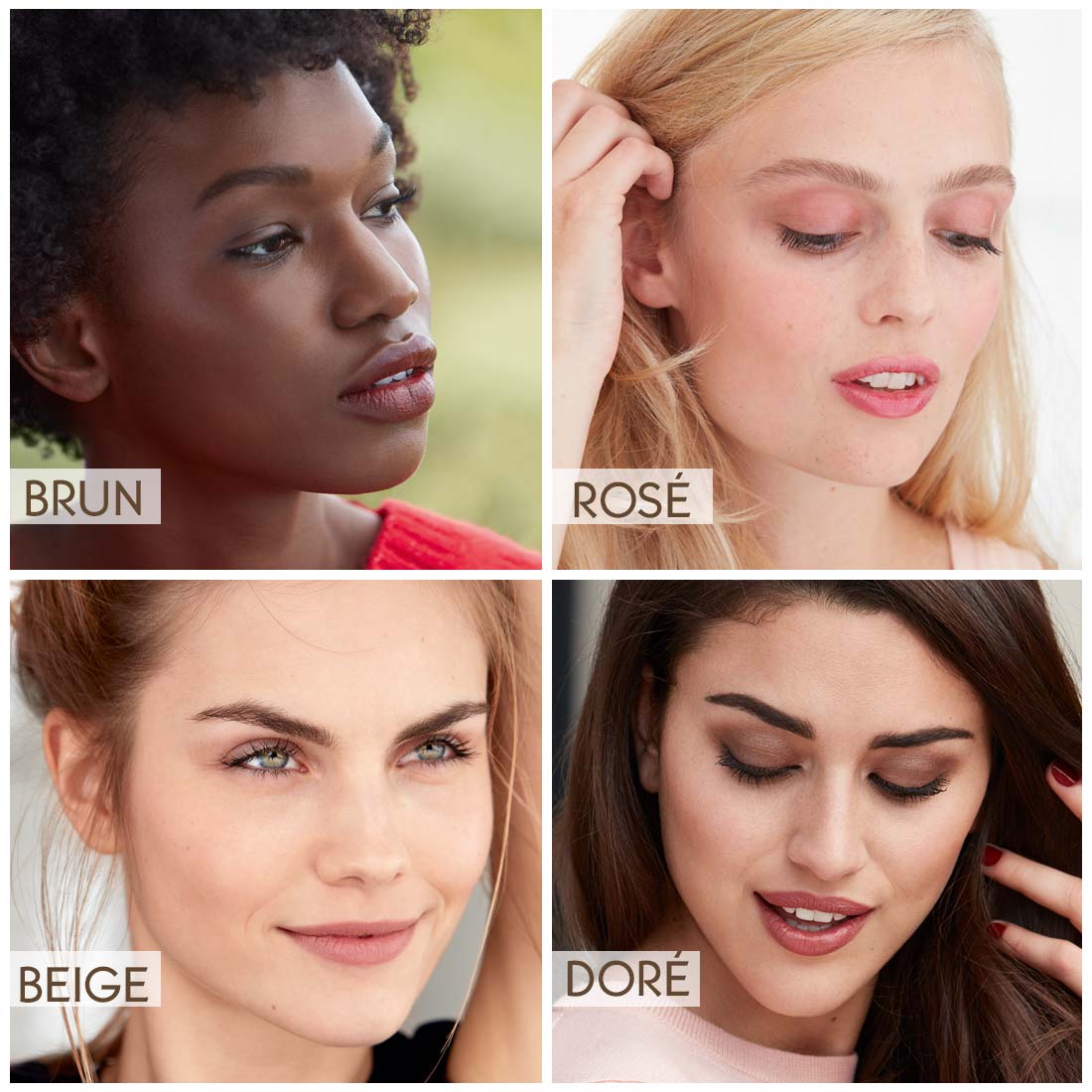 Voici les 4 familles de teint :
Pink : Your skin is fair... like, REALLY FAIR. The sun is not your friend: you get burned. No fun. Yes, your undertone is pink! You also fall into this category if your skin isn't fair, but you deal with redness every day.
Beige : Your skin is in the medium range. What? Me? Medium? If a few days in the sun is all you need for a beautiful summer tan, then there's no doubt about it: you're on team beige!
Golden : Your skin has a naturally olive tone. One day in the sun and you already have a gorgeous bronzed glow. JEALOUS. If this is the case, you fall into the golden category.
Brown : Are you mixed or black with dark hair? Then you're lucky, as you're more likely to be spared from signs of sun-related skin aging. Flawless skin is almost yours!
Once you've figured out your complexion family, all you need to do is find the correct shade within that family.
They are ordered by intensity: the higher the number, the darker the shade will be. Golden 100 is the lightest of the golden tones and Golden 400 is the darkest
And to be sure, we strongly recommend you test it in store by applying the product along your jaw to ensure the shade matches your skin perfectly; don't test it on your hand, as it is usually darker than your face.  In fact, there's nothing better than actually testing it out in real life. Our beauty advisors are also available to guide you!
Do you have any other tips to find the perfect foundation shade?