If you want soft, silky hair that looks and feels ultra-healthy, it all starts with repairing heat damaged hair.
In this guide, we're covering 7 tips and tricks to repair and prevent heat damaged hair, while preventing new breakage from happening.

1/ Lower the temperature on your hot tools.
While it's better to skip the hot tools completely when your hair is heat damaged, we know that's a big ask when changing up your hairstyle is so fun. What you can do without sacrificing your straightener or curling iron is turning down the temperature.
Many tools go up to 232 °C. That's burning hot! Unless you have super thick hair that's difficult to straighten or curl, you don't need all that heat.
Start low and gradually increase the temperature to the perfect level for your hair (where you can get your desired look without all that damage).
Preventing damage from heat styling isn't all about the temperature though. It's also about how long you're applying the heat to hair sections. You can lessen the damage by only passing through sections once on a section of hair for just a few seconds.
2/ Use a restorative hair oil.
Repairing heat damaged hair starts by protecting your hair from becoming more damaged.
Using hair care products that strengthen and repair your hair will go a long way in improving the appearance of heat damaged hair.
We recommend using leave-in conditioners, serums, and balms that are rich in restorative ingredients. Our Repair line is formulated with jojoba oil for intense hydration, and agave fructans for a healthy scalp.
After styling, reach for a hydrating hair oil, like the Multi-Purpose Flower Oil Bath, to nourish your heat damaged hair and strengthen the hair fiber. This will not only improve the appearance of split ends, it will also help prevent future damage.
3/ Be extra gentle with your hair when it's wet.
Your hair is extra vulnerable to breakage while it's wet, so it's essential that you treat it with care.
Here are two things you can do to be gentle with your wet hair:
Towel dry your hair with care. Don't be too rough with the towel when drying your hair. This will rough up the hair cuticle and leave your heat damaged hair looking and feeling frazzled. Instead, you can gently squeeze the excess moisture out of your hair. Even better, you can wrap your hair in a microfiber towel for the least amount of damage.
Be gentle with the hairbrush when your hair is wet. Use a wide-tooth comb that's specifically meant for wet hair. Section off your hair, start at the bottom and gently comb out any knots, working your way up.
To avoid breaking off your hair while brushing, use a detangling conditioner in the shower to soften and strengthen.
We reach for the Detangling Balm Conditioner to reduce brittleness and make brushing easier.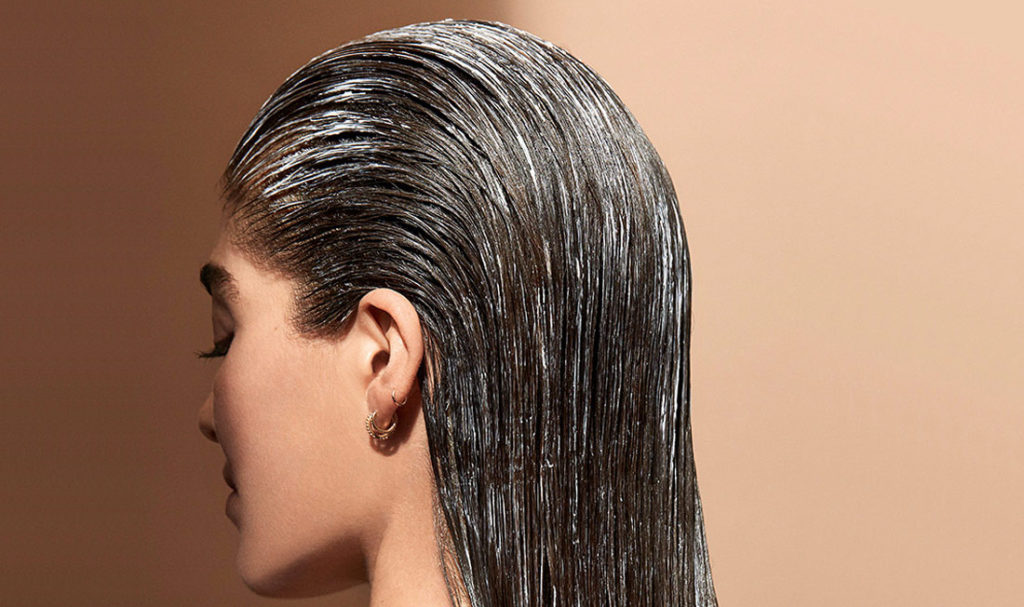 4/ Deep condition to improve the appearance of heat damaged hair.
Giving your hair the TLC it deserves starts with letting your hair soak up a restorative mask.
Deep conditioners can penetrate the hair fibers to repair them deep down. On the outside, this transforms frizzy, dry, and brittle hair into soft, smooth, and healthy-looking locks.
Once or twice a week, apply an ultra-hydrating restorative deep conditioner, like this 2-in-1 Balm Mask, and leave it on for 3 minutes on wet hair or 10 minutes on dry or damp hair.
This mask is powered by jojoba oil to repair damage deep down, while agave fructans promote a healthy scalp.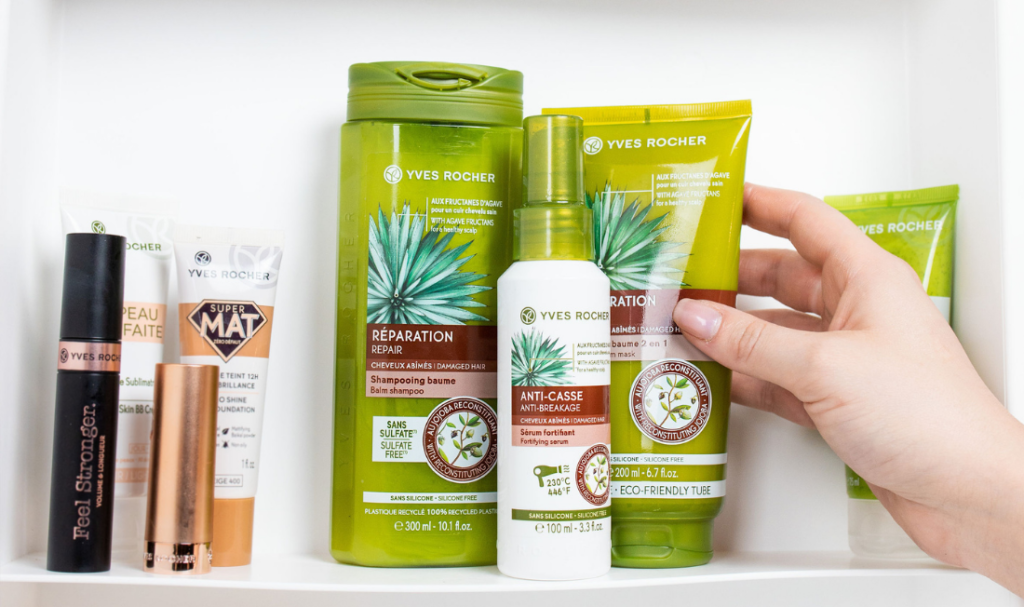 5/ Use natural shampoos without harsh ingredients.
Healthy hair begins with the first step in your hair care routine—cleansing.
Lathering on a shampoo that has good-for-you ingredients will get you started in the right direction.
Using the right shampoo will help your heat damaged hair look and feel much better. Steer clear of harsh ingredients that don't play well with heat damaged hair, like sulfates and silicones.
We turn to this ultra-repairing Balm Shampoo, which restores structure to the hair fiber and eliminates past damage.
After you're done cleansing and conditioning your hair, blast your strands with some cool water to seal the hair cuticle, boost shine, and prevent damage. It may feel chilly, but it's great for your hair!
6/ Always use a heat protectant before styling your hair.
If your hair is damaged from the heat, tackle the root of the issue with a heat protectant.
Applying a heat protectant to your hair before using a flat iron or curling iron will add a thermoprotective shield that defends against damage.
Bonus points for choosing a heat protectant that also works to repair brittleness from past heat damage.
Before heat styling, we turn to our favorite heat protectant, the Fortifying Serum.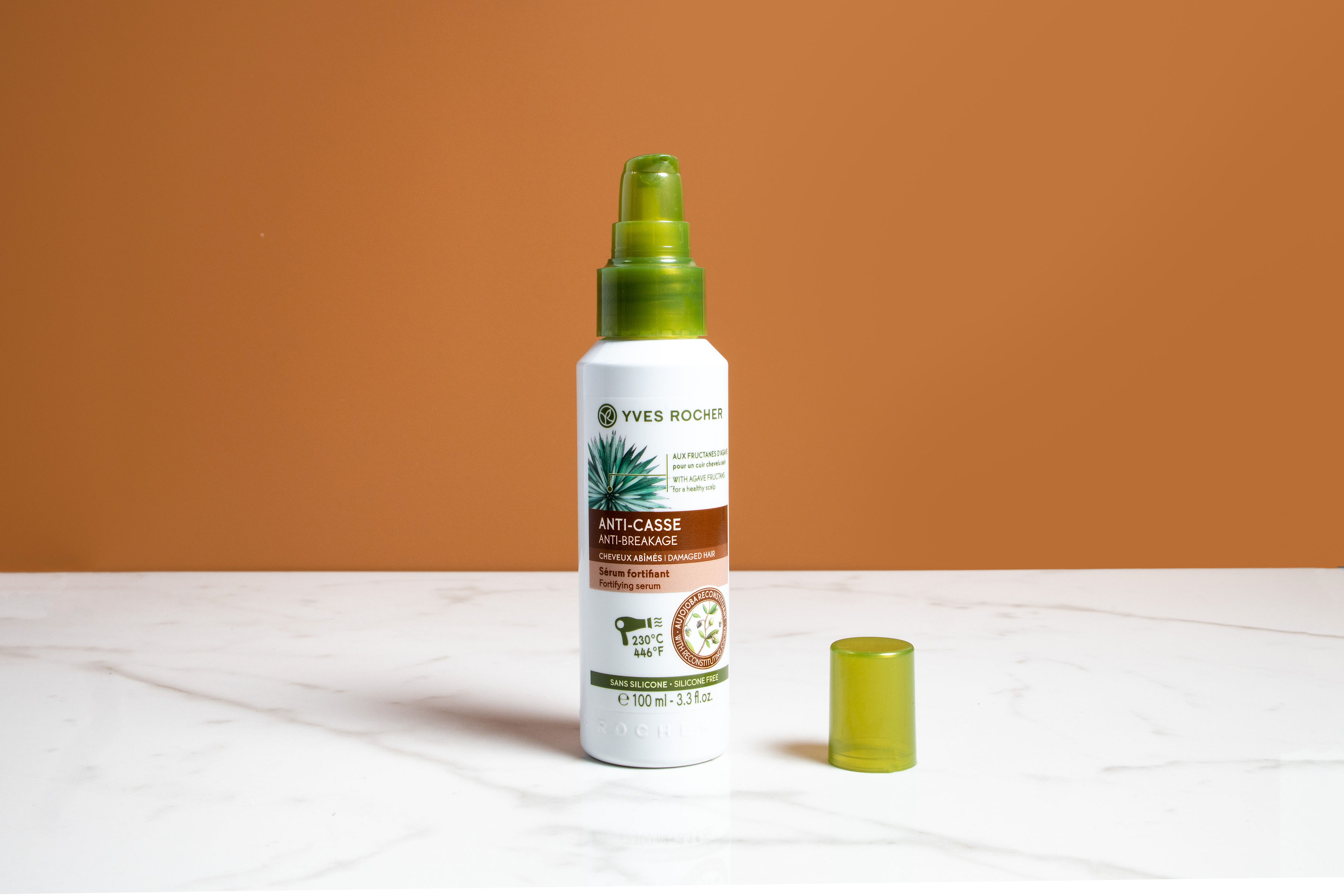 7/ Get regular trims to snip off damaged split ends.
The best way to repair heat damaged hair is by starting fresh with a trim. Getting your split ends snipped off every 6 weeks will help keep your hair healthy. Damage travels up the hair strand. Once you have a split end, your hair is extra vulnerable and can easily split or break off.
Getting your split ends trimmed will cut off the problem at the source before it's too late.
Regular trims will also help you grow your hair longer (if that's your goal!), since keeping your hair strong and healthy will help your hair reach its full potential.
Explore our full Repair hair care line, formulated with restorative jojoba oil and agave fructans to promote hair health.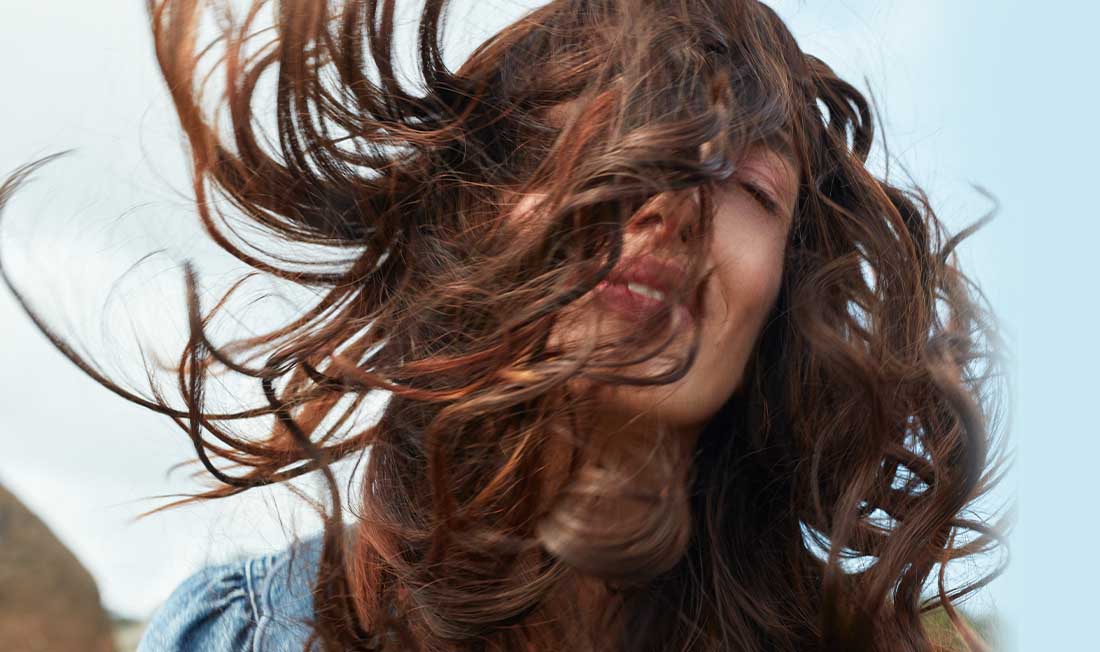 Share with us what you'll be doing to repair any damage to your hair.