Wondering what to slip into your makeup bag? Our new products of course!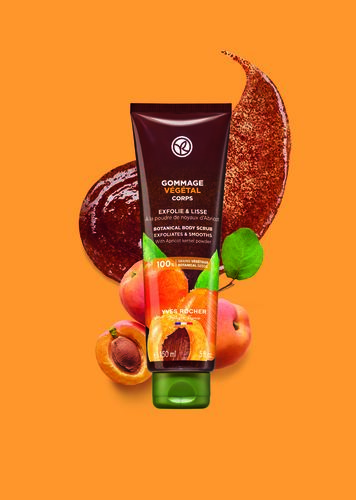 You've been spoiled this summer
Fragrance, foundation, scrub and makeup remover... We let you in on what you may have missed!
This year, Yves Rocher is taking a stand for "Self-love" with its new fragrance, Mon Rouge. You'll fall in love with its delightful floral notes and packaging, perfect for women who want to assert themselves! But what does "self-love" entail exactly? We explain everything in this article.
When it comes to body care, our new scrub collection is here! A scrub for every need and every season. For smooth skin, (re)discover the Botanical Body Scrub, enriched with Apricot kernel powder, in its new packaging. Time for detox? Try the Detox Body Scrub enriched with botanical Charcoal. Your skin will be feeling soft and supple with our Rich Body Scrub enriched with Shea butter and shells.
With formulas composed of more than 95% ingredients from natural origin, Pur Bleuet is a makeup removal product line like no other. And there's more, it has undergone a light make over. Check it out!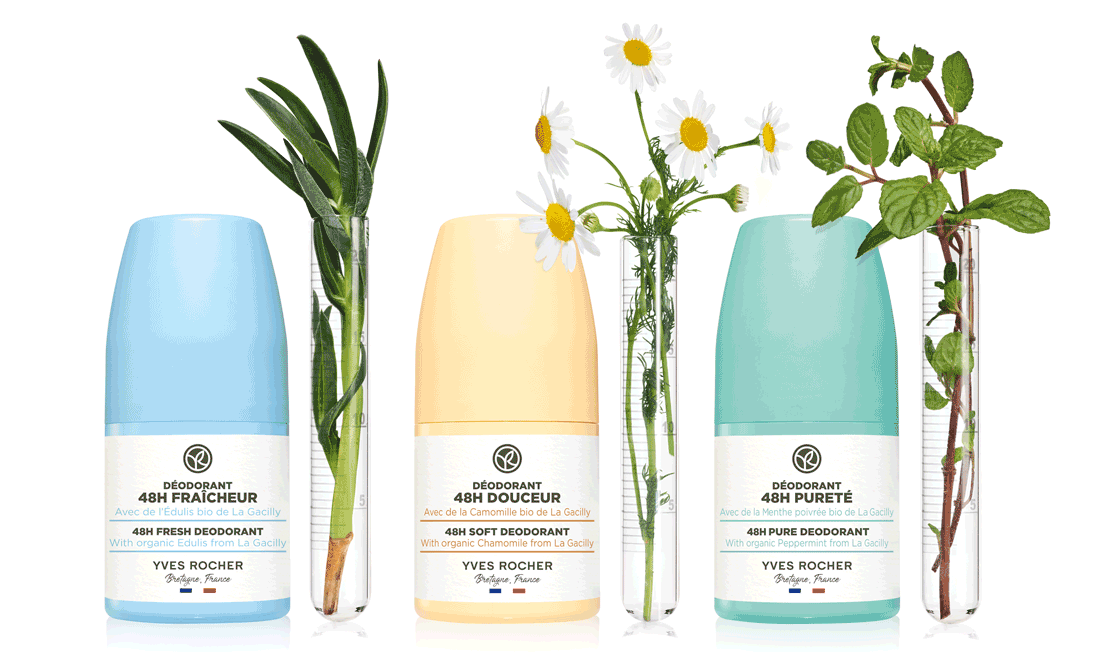 A surprise-packed fall!
What about makeup? Well, you'll find everything you need to perfect and protect your complexion with the new radiance revealing antipollution Le Radieux foundation. Available in 30 shades, it evens out your complexion and gives it a beautiful glow for up to 10 hours. To instantly set your makeup and make it last longer, use the new Poudre Libre Ravissante, its ultra-fine and light powder texture mattifies and brightens your complexion, while blurring and smoothingskin texture for a luminous matte finish and velvety-looking skin. But that's not all, once applied, its universal shade is invisible on skin, making it suitable for every skin tone!
At Yves Rocher, we always strive to offer personal care products that are respectful of your skin, with this in mind, we have a new natural deodorant line formulated with Beech Wood powder, a new anti-moisture ingredient that absorbs sweat. Available in 3 scents with organic ingredients grown in La Gacilly and more than 96% ingredients from natural origin, they protect from odors for 48 hours. It's also important to note that they are aluminum salt free and alcohol free. Chamomile, Edulis or Peppermint, the choice is yours!
Wondering about the rest of the year? Like always, we'll be introducing irresistible limited-edition collections for the Holiday season. Shower gels, lotions, candles and makeup, there's something for everyone. And, as early as October, we'll be launching our Advent Calendar. We won't divulge anymore, but we know that you're going to love this new edition!
Which product would you like to try first? Tell us all about it!