Enjoy the delicate scent of vanilla in our new limited edition holistic Christmas collection.
A limited edition collection to celebrate Christmas
Comforting vanilla invites you to completely let go: the best is waiting for you, you just have to reach for it. Enjoy its addictive scent in an Eau de Toilette, a 100% botanical wax candle and an oil scrub.
These three limited editions are available separately or in a kit adorned with golden constellations.
My Shiny Vanilla, Eau de Parfum
For those who appreciate vanilla scents, you'll love the Eau de Parfum in this collection.
With shimmering vanilla flower and warm sandalwood notes, this fragrance offers a comforting accord.
My Shiny Vanilla, Candle
This delicious scent will also waft through your home thanks to the 100% botanical My Shiny Vanilla candle. Once lit, it releases its subtle sweet and warm aroma. Made from rapeseed oil sourced in Europe, it has a burn time of around 23 hours.
My Shiny Vanilla, Oil Scrub
A gentle and sensory body scrub with a delicate vanilla scent. Experience the comforting notes of My Shiny Vanilla in a sensorial formula that melts onto skin. Its texture, made with exfoliating coconut shells, breaks down into an oil when applied and then into a lotion once rinsed off.
Apply it twice a week, rub the scrub on body and rinse.
The result: soft, smooth and lightly scented skin. "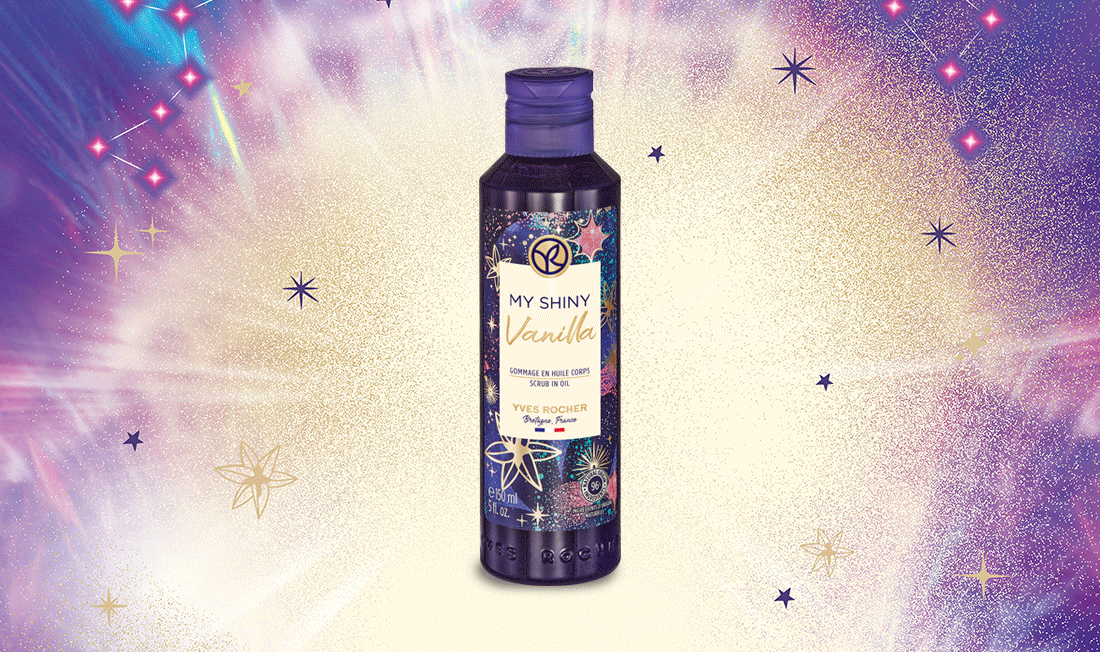 The perfect Vanilla gifts
You love these limited editions but not sure which one to choose? Go for our kit duos . Eau de Parfum & Scrub or Eau de Parfum & Candle, it's up to you!