We tell you everything about this ingredient, prized for its soothing and regenerating properties!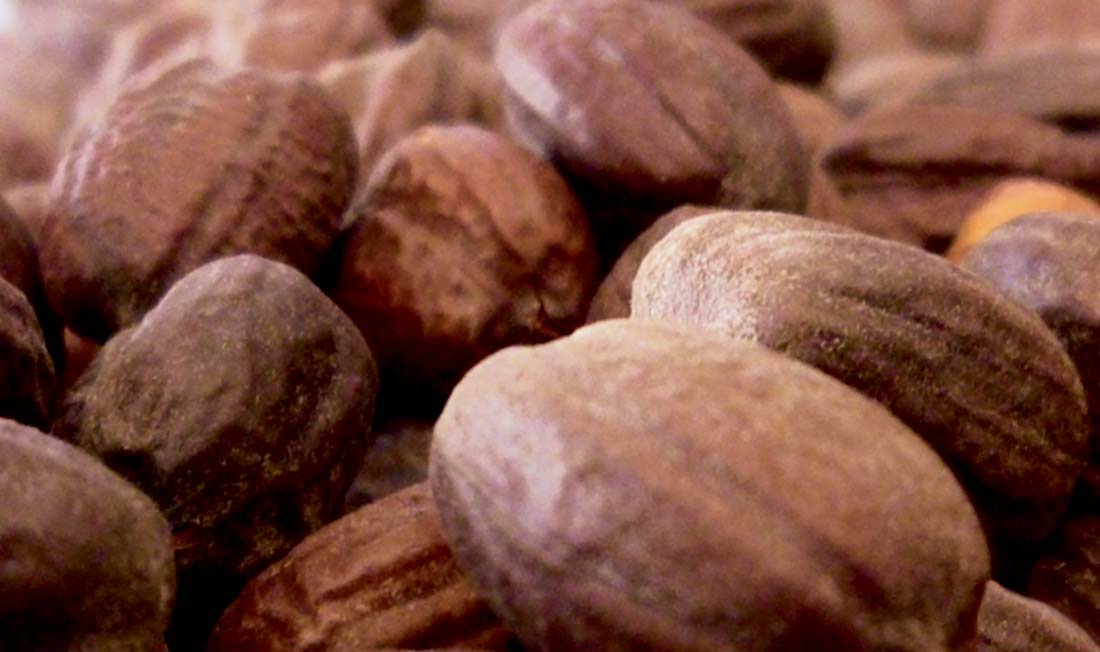 BOTANICAL
LATIN NAME
Simmondsia chinensis
COMMON NAME
Jojoba, Desert gold
FAMILY
Simmondsiaceae
ORIGIN
Northern Mexico and the southern United States in the desert regions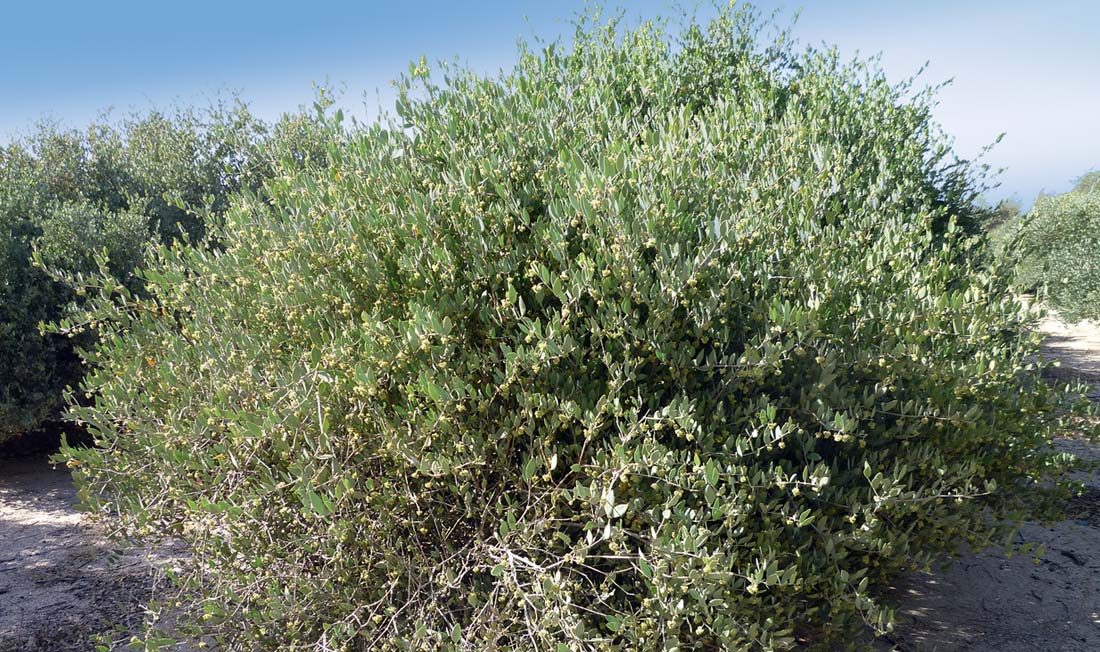 THE GENIUS OF PLANTS - LIFE
The plant kingdom invented seeds to ensure its reproduction.
Once it finds suitable conditions, germination occurs and gives life to a new seedling, which will ensure the species' survival over time. But for this new plant to grow, the seed must have an energy reserve. These reserves nourish the plant until it matures enough to sustain itself through photosynthesis. Protected in the core of the oleaginous seed, botanical oils represent the expression of these lipid reserves and therefore, a true source of life.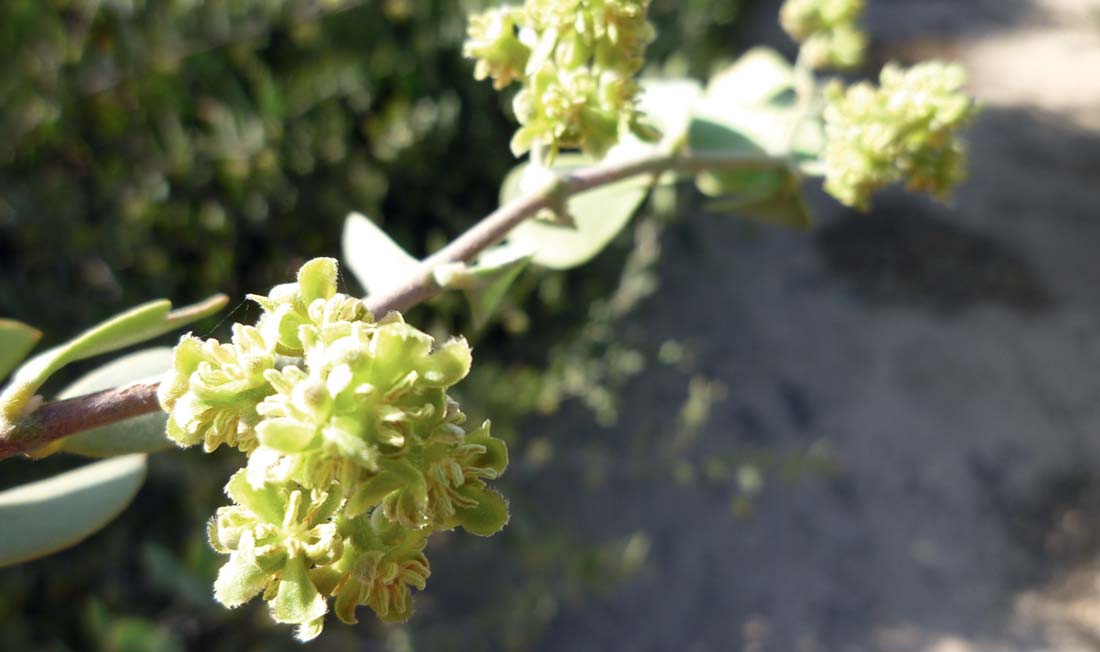 THE ORIGIN OF OUR PLANT
In order to guarantee a regular, high-quality supply of Jojoba oil, regardless of the season and weather conditions, Yves Rocher laboratories rely on Jojoba crops from three countries: Argentina, Peru and Israel.
Jojoba is a shrub particularly suited to arid, sun-drenched regions where it's able to grow in poor soil.
The jojoba is a dioecious shrub meaning some shrubs produce only male flowers, while others produce only female flowers. As a result, plantations are managed intelligently: they're made up of about 5% male and 95% female shrubs, with the former being arranged in such a way that the wind alone can ensure the pollination of the entire plantation! Jojoba seeds are harvested once they fall to the ground and are composed of more than 60% liquid wax, which is commonly called "jojoba oil."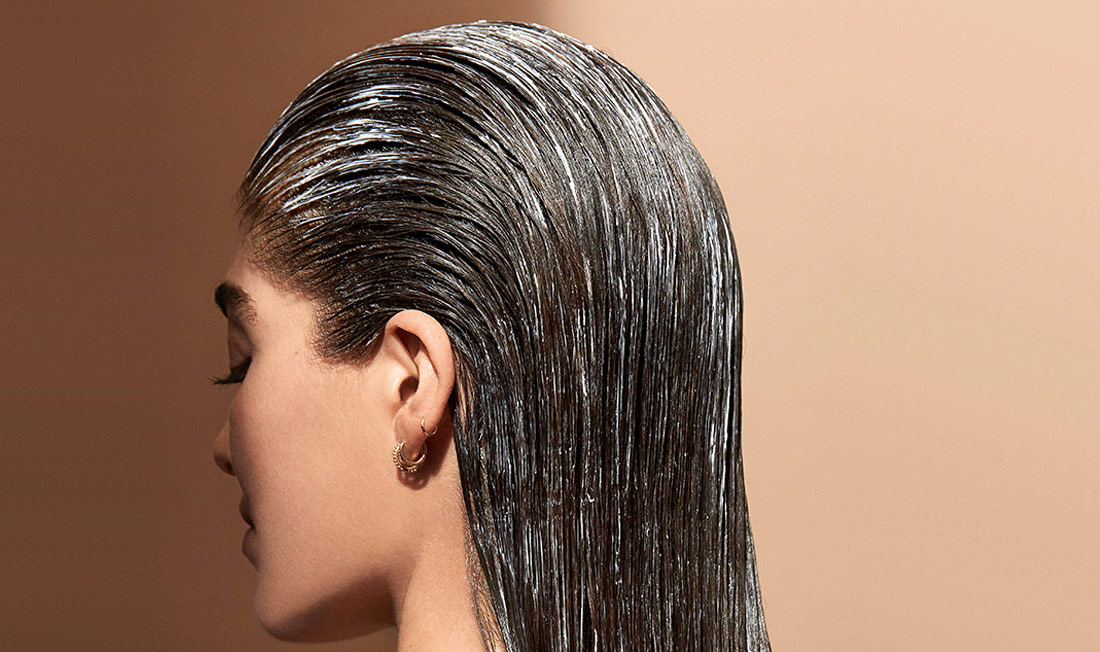 OUR EXTRACT
Through its sebaceous glands, skin produces sebum, which forms part of its hydrolipidic film, or skin's first defense against external stressors. But sometimes, this naturally secreted lipidic film is not enough to prevent skin from drying out.
Consequently, Yves Rocher Laboratories have turned to Jojoba oil. This oil is extracted from Jojoba seeds through a solvent-free, cold-pressing process, which helps preserve its integrity. And because it's rich in elements similar to skin's sebum, it possesses protective, moisturizing properties: it creates a non-greasy film that preserves the natural hydration of skin against aggressors such as cold and dryness. Jojoba oil limits dehydration and is known for its softening properties. Yves Rocher Laboratories have demonstrated that it stimulates the regeneration* of the appearance of skin, on the surface and deep down, in addition to soothing dry skin while limiting* the effects of environmental stress.
You can find it in the Repair hair care line as well as the Universal Botanical Repair Balm.
*in vitro tests
Did you know about all the benefits of Jojoba? Tell us all about it!