Natacha has been a midwife for the past 6 years on the island of Montreal at the Côte-des-Neiges Birthing Center, Integrated University Health and Social Services Centre.
 In 2018, she decided to go work on occasion for the Tulattavik Health Center in the Ungava Bay in Nunavik in the Inuit village of Kuujjuaq. She tells us about her experience and her first contact with the Inuke woman.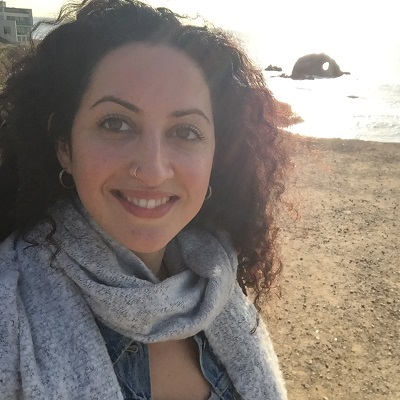 WHAT MADE YOU DECIDE TO BECOME A MIDWIFE? TO CHOOSE A PROFESSION WHICH ESSENTIALLY REVOLVES AROUND WOMEN?
It is primarily the philosophy of the Quebec midwife that steered me on this path. She aims to encourage women's empowerment, free choice in the transformative process that are pregnancy and childbirth but also the holistic approach intend on creating a link between the needs of the body, the psychosocial and at times, even the spiritual aspect of the experience.  
WHAT LED YOU TO MAKE THE TRANSITION FROM PRACTISING YOUR PROFESSION IN MONTREAL TO THE COMMUNITY OF WOMEN IN KUUJJUAQ? WHY MAKE THIS DECISION?
The willingness to put my expertise to the test and learn more in a completely different environment. Kuujjuaq is a small northern town inhabited by 2800 souls, who make up a community, now settled down in one place, living between tradition and modernity, and where issues relating to pregnant women are so far removed from that of Montreal women. And yet, the need is the same: make this experience transformative and positive.
WHAT WERE YOUR FIRST IMPRESSIONS AFTER YOUR FIRST 3-WEEK STAY IN KUUJJUAQ?
The remoteness of the town calls for an extraordinary multidisciplinarity between the different personnel members; there is unique cohesion among the treatment team because it is essential. Kuujjuaq is one of the treatment centers that welcome pregnant women from different surrounding villages. They come to the center a few weeks before their due date and leave a few days after giving birth. We hope that someday there will be enough midwives, preferably from the local population, to allow them to stay put. I'm inspired by the resilience of these women with often difficult life circumstances. I admire the intergenerational feminine support, although dysfunctional at times, which characterizes the childbirth experiences I took part in while I was there. The woman giving birth is surrounded by women of all ages, family or community members, who saw her grow up. I seem to have a lot more to learn and see, that's why I'm going back for two months this summer.    
WE THINK THAT YOU COULD INSPIRE WOMEN TO TAKE INITIATIVE IN THEIR OWN FIELDS. WHAT WOULD BE YOUR BEST PIECE OF ADVICE FOR THOSE WHO WANT TO CONTRIBUTE TO WOMEN'S CAUSES?
Give yourself room to grow, overcome your fears; don't let them stop you from reaching your potential. Be at the service of others, be part of a group instead of putting individualism first. Step outside your comfort zone to always learn more about yourself and others. Just like a woman giving birth, we are capable of unexpected strength, go through hardship and reveal our most beautiful qualities.
AS YOU KNOW, YVES ROCHER CANADA MADE A COMMITMENT TO DONATE FUNDS TO THE CAUSE OF YOUR CHOICE THROUGH OUR ACT BEAUTIFUL CAMPAIGN. CAN YOU TELL US MORE ABOUT THIS CAUSE? WHY IS IT CLOSE TO YOUR HEART?  WHAT'S THEIR MISSION?
I chose La Maison Bleue in Côte-des-Neiges. It was founded in May 2007 to break the isolation of pregnant women living in vulnerable situations and provide them with the necessary resources in order for their child to be born and grow up in conditions conducive to their full development.
Inspired by the courage of these women, the co-founders set about creating an entire community of mutual aid around these women and their families, a network of support made up of health and social service professionals (family doctors, midwives, nurses, social workers, special education teachers and psychoeducators) of therapists and volunteers providing a welcoming environment where the women have access to care and services given on a human level.
It is located next to the Birthing Center where I've been working for the last 6 years. This non-profit and charitable organization now has three houses in Montreal (Côtes-des-Neiges, Parc-Extension and Saint-Michel). Though I have projects in Kujjuuaq, I'm aware of the numerous needs of families here in Montreal and I would like them to benefit from your campaign. I thank you on their behalf.