Making your skin less sensitive isn't impossible! Discover our tips to preserve your sensitive skin, especially with our new Sensitive Chamomile range.
How can I know if my skin is sensitive?
Itching, redness or tightness... You are daily affected by a feeling of skin discomfort, the characteristic sign of sensitive skin.
Your skin may naturally be more delicate but climate change, pollution, the use of non-adapted cosmetic products or even hormonal variation can also affect the skin's barrier and make skin more reactive.
No matter how strong you are, your sensitive skin deserves adapted skincare products to make it more resistant.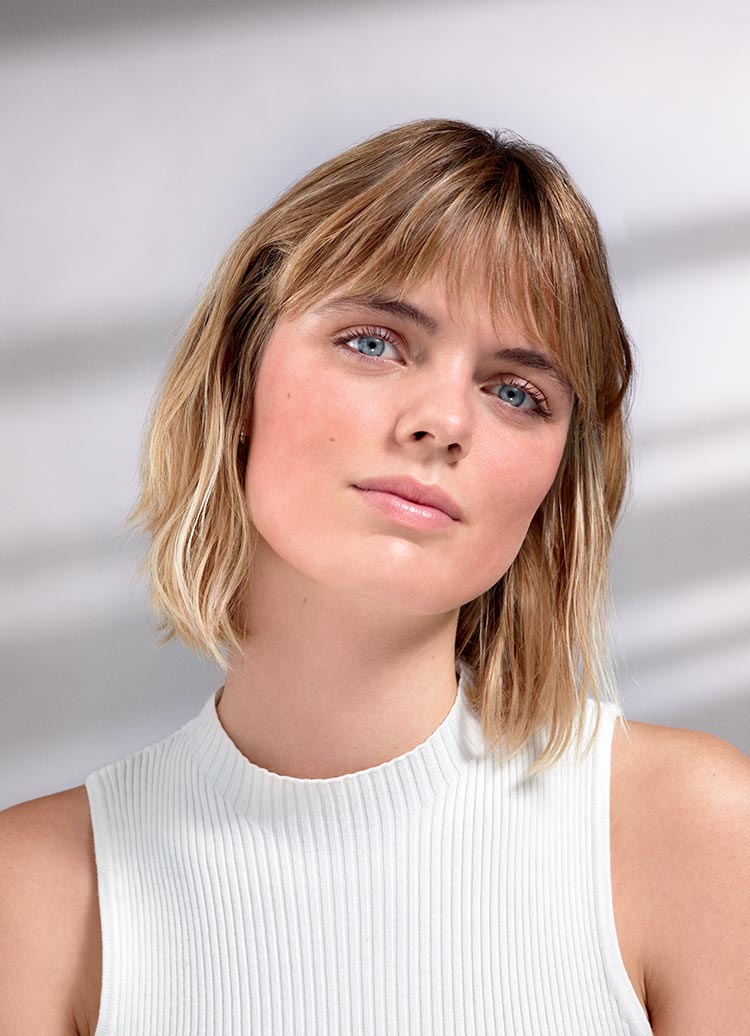 Sensitive skin: we're getting stronger!
To reduce skin sensitivity, boost its defenses and repair mechanisms, Yves Rocher has you in mind! You no longer need to suffer with sensitive skin, take action with our new Sensitive Chamomile range.
A duo of 100% plant-based extract ingredients from Wild Chamomile, hydrosol and oleate, characterizes the range. This double extract is at the heart of highly natural and sensorial formulas for an innovative efficiency on sensitive skins. The hydrosol reduces the skin's sensitivity by 28% and the oleate boosts the skin's defenses by 25% and its repair mechanisms by 30%.
This guarantees all the comfort your skin deserves and the range contains no silicone, alcohol, fragrance or mineral oils and is made from more than 97% ingredients of natural origin.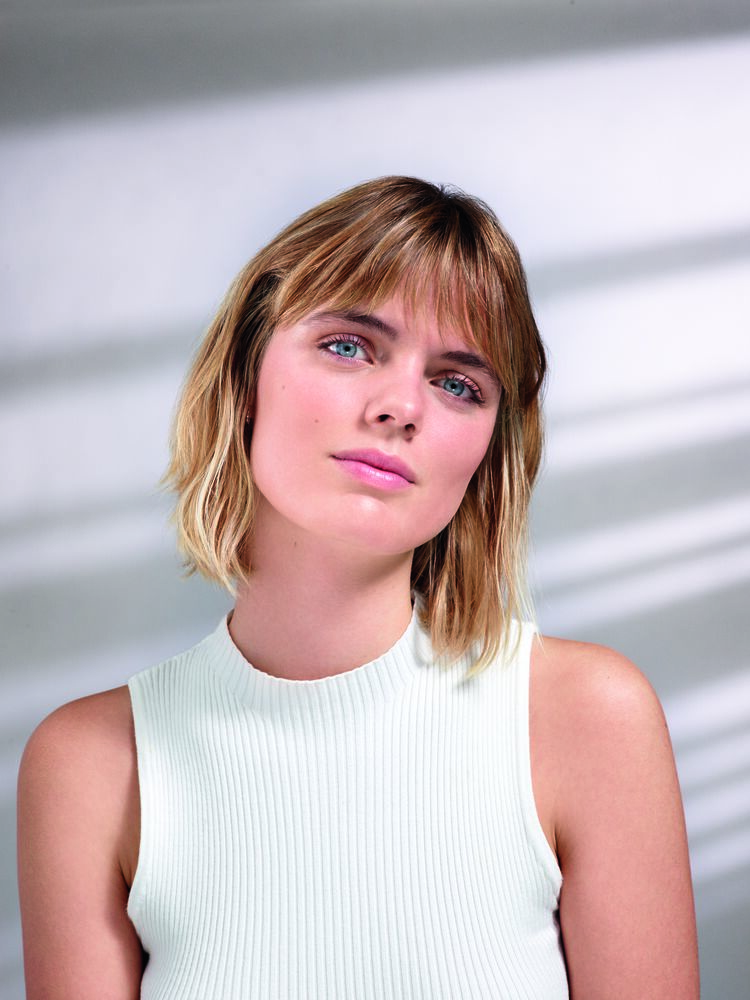 Embrace a 100% Chamomile beauty routine
 1. Gently cleanses your skin
To be used at the start of your routine, the Cleansing Cream gently cleanses the skin without drying it out while effectively cleaning it. Apply by massaging with your fingertips onto dry skin, eyes and lips, then rinse off.
To remove even the most stubborn traces of make-up (including waterproof), favour the Cleansing Oil with its non-greasy finish which soothes and nourishes the skin. For a really deep cleanse, make sure to massage the oil after it has been applied onto your dry face and add water to emulsify before rinsing.
If you prefer to use a cotton pad, use the Micellar Water to clean and remove make-up and impurities in single stroke.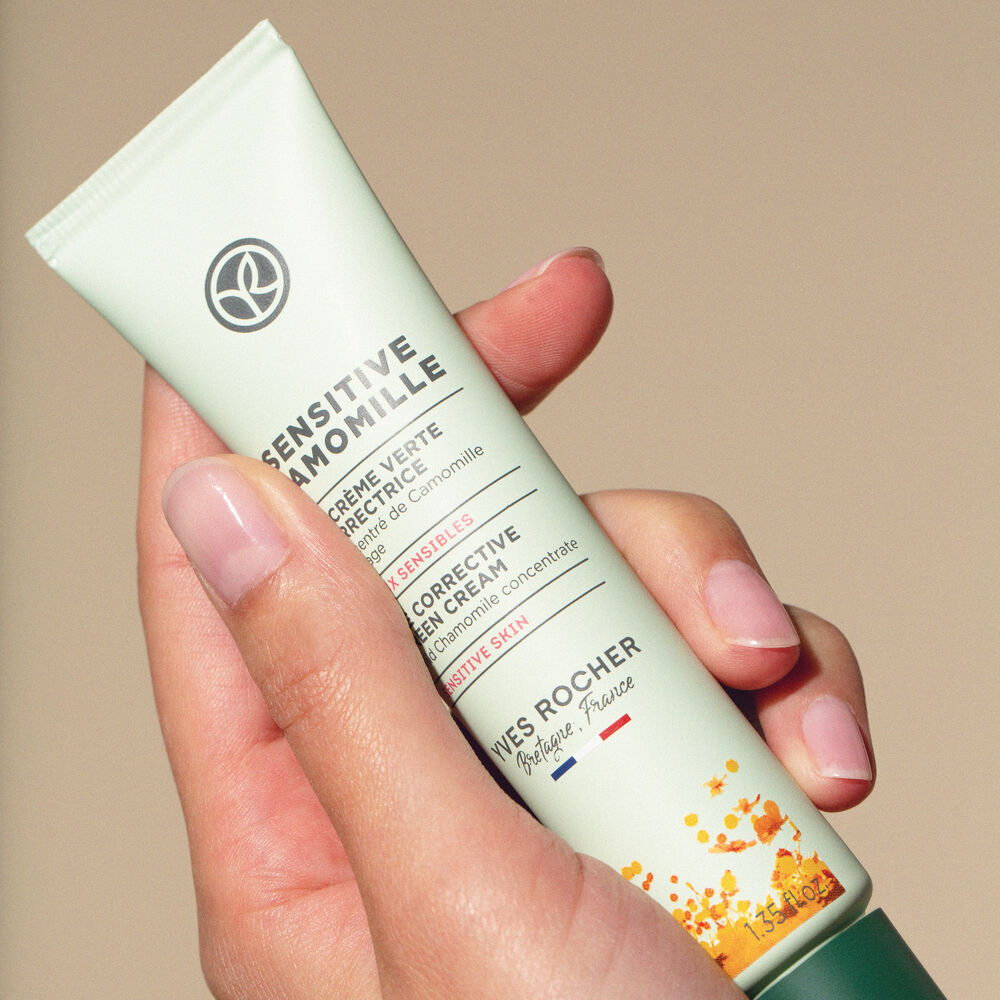 2.Normal skin is soothed and hydrated:
Choose the Soothing Light Cream to relieve tightness and redness. After a month of use in the morning and at night, you will be pleased to see your skin is reinforced and less reactive.
You will also enjoy the comforting and natural fragrance of chamomile and its light texture which absorbs quickly.
3. In case of redness, skin is unified:
The Corrective Green Cream corrects and reduces redness thanks to its green color while hydrating the skin. After a month of use, your skin is reinforced and less sensitive.
You can apply in the morning on its own on the entire face or apply locally to red spots on top of your usual day cream.
And that's it, thanks to this routine, you are able to strengthen your skin!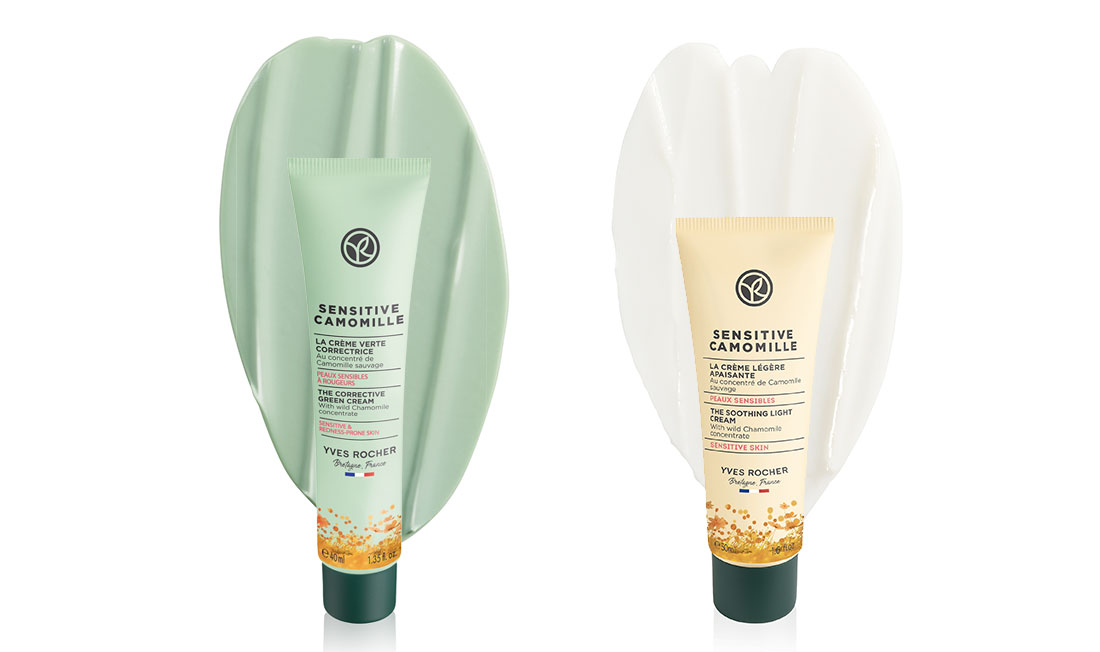 So what do you think of our new Sensitive Chamomile range? Are you ready to strengthen your skin? Tell us in the comments!