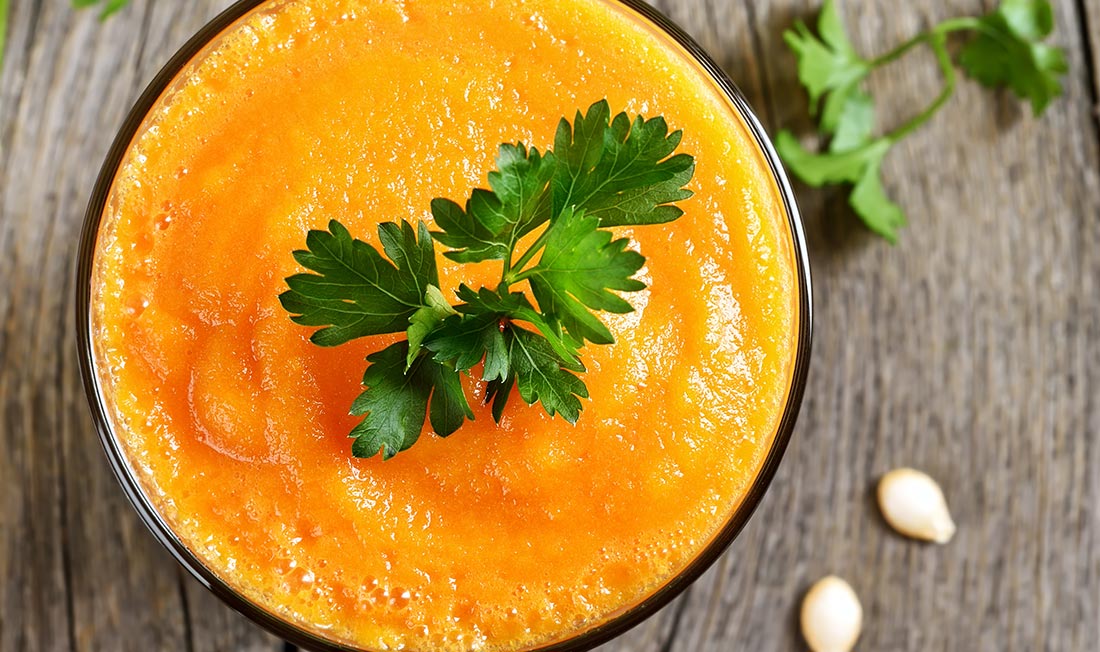 To make my smoothie, I blend:
3 small carrots
1 mango
¼ kohlrabi
A few spinach leaves
My quick tip: I add a few drops of olive oil to make it easier for my system to absorb beta-carotene.
Let us know in the comments if you try this recipe! What are your favorite smoothie flavors?