To enhance and beautify your eyes, mascara is a must. Discover which one is the right one for you!
To select the perfect mascara for you, first identify your lash type. Are your lashes short, thin or straight? For each type of lash, there's an ideal mascara to suit your needs. It's easy: for thin lashes, choose a volumizing formula, while for short lashes, a lengthening mascara will give you the fringe you crave. If your lashes are straight, go directly for a curling mascara. Lucky for you, we have 5 new mascaras! All are enriched with nourishing castor oil, and cornflower water for even the most sensitive eyes and contact lens wearers. So, you're sure to find mascara that's just right for you!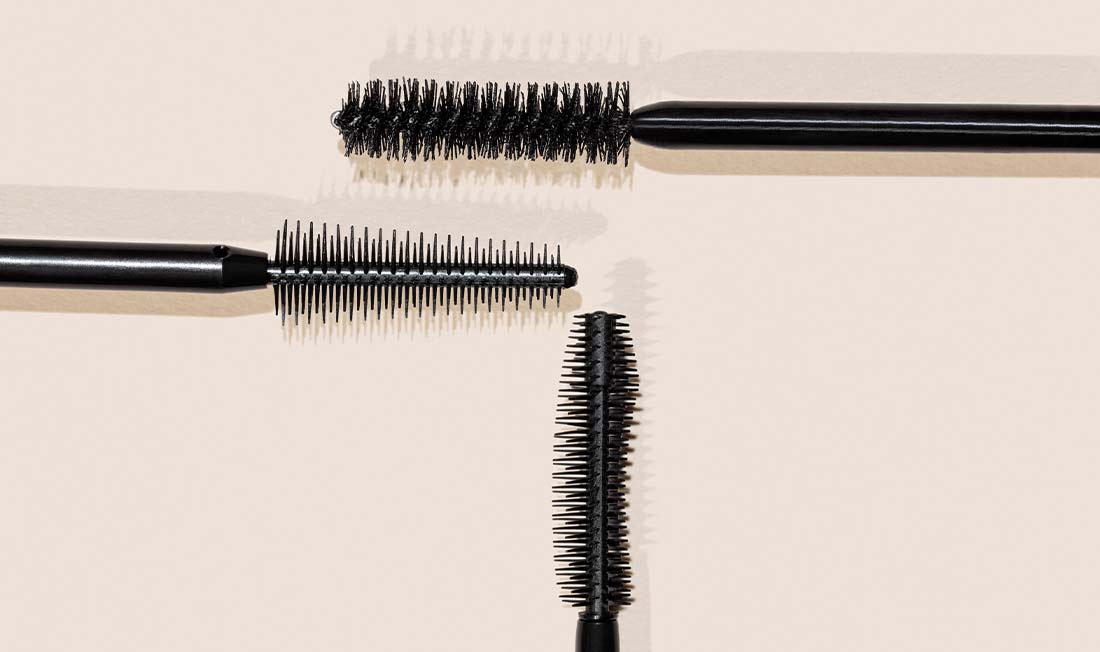 Transform your eyes with our new line of mascaras!
Intense Metamorphose Mascara, our star product, offers it all! Extreme volume, curled, elongated lashes, 24-hour hold and no less than 88% natural ingredients... we've got your lash wishes covered! Its unique hourglass-shaped fiber brush is intuitive, soft and easy to use. Best of all, it coats every single lash from the inner corner to the outer corner of your eye... for stunning volume, guaranteed! And, that's not all! Our Intense Metamorphose Waterproof Mascara offers a stunning and dramatic look even underwater! Both formulas are an intense, rich black, thanks to Botanical Charcoal.
If your lashes need a defined volume boost, choose our Volume Mascara. Its fiber brush, which coats each lash, is designed to reach upper and lower lashes for precise definition and incredible volume. Its vegan* formula, composed of 83% naturally-derived ingredients, lets you reapply the formula without clumping, for a natural, yet ultra-voluminous effect.
If you don't want to choose between volume and curl, you don't have to, when you choose our superb Curl Mascara. Its curved brush separates and coats lashes, while its intensely black, creamy formula of 85% natural ingredients creates stunning, curled lashes that last!
Our Length Mascara creates voluminous, lengthened and defined lashes. Its flexible cone-shaped brush allows for precise application, as it catches and coats each lash with its vegan* formula, composed of 83% ingredients of natural origin to define and lengthen your lashes.
*Product formulated with no animal derivatives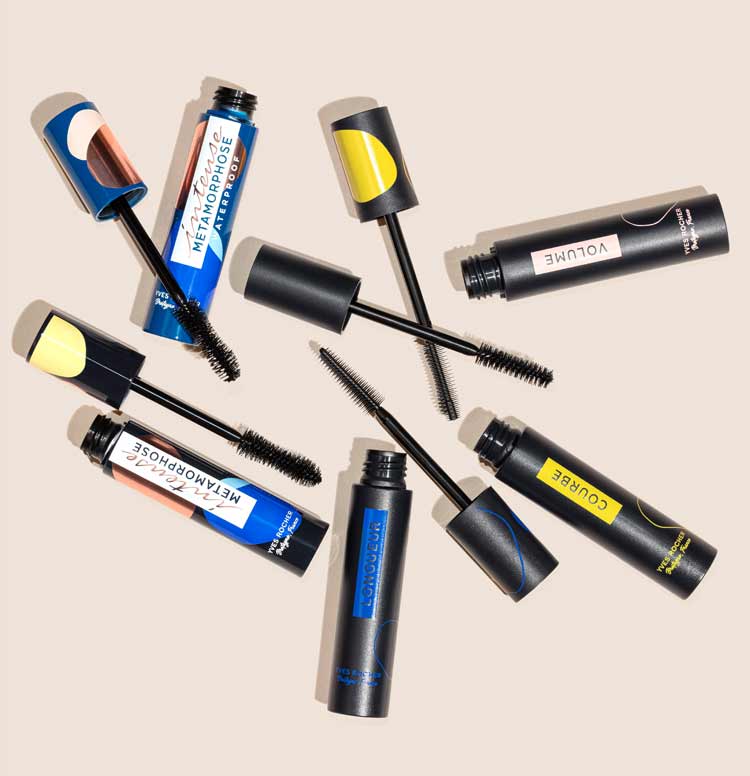 Top tips for a perfect application:
To avoid clumps on your lashes, remove excess mascara from the end of your brush before applying.
To make sure you're coating the roots of your lashes, position your mirror so it is at the bottom of your face... this allows you to look downward.
If you create a smudge on your skin, simply wait for your mascara to dry, then rub the smudge with a dry cotton swab. It will instantly disappear!
For a maximum volume, apply your mascara from the root to the tips of your lashes, working your way up with a zig-zag movement.
If you want a curled effect, apply mascara from the root of the lashes to the tip by twirling the wand.