We often lack supplies and inspiration when it comes to wrapping presents! Here are a few really easy and totally unique ways to wrap your gifts!
So, you finally checked everyone off your gift list. Now all you have to do is get wrapping! If you're feeling uninspired and want something different than the age-old shiny red and silver, we have some quick and easy fixes!
Earth-friendly repurposed gift wrap!
Got a niece who lives to travel or a sister who can't live without music? Why not make them personalized wrapping paper to match their favorite pastimes? Outdated paper maps or pieces of sheet music are perfect for the gifts you got them. Not only is it a pretty way to change up your gift wrap, it's also good for the environment. If you can't find anything to repurpose, you could always use brown kraft paper. It's strong, usually made of recycled paper AND it's recyclable. A great eco-conscious alternative to traditional wrapping paper. Try to get the unbleached kind because the manufacturing process doesn't require any harmful solvents.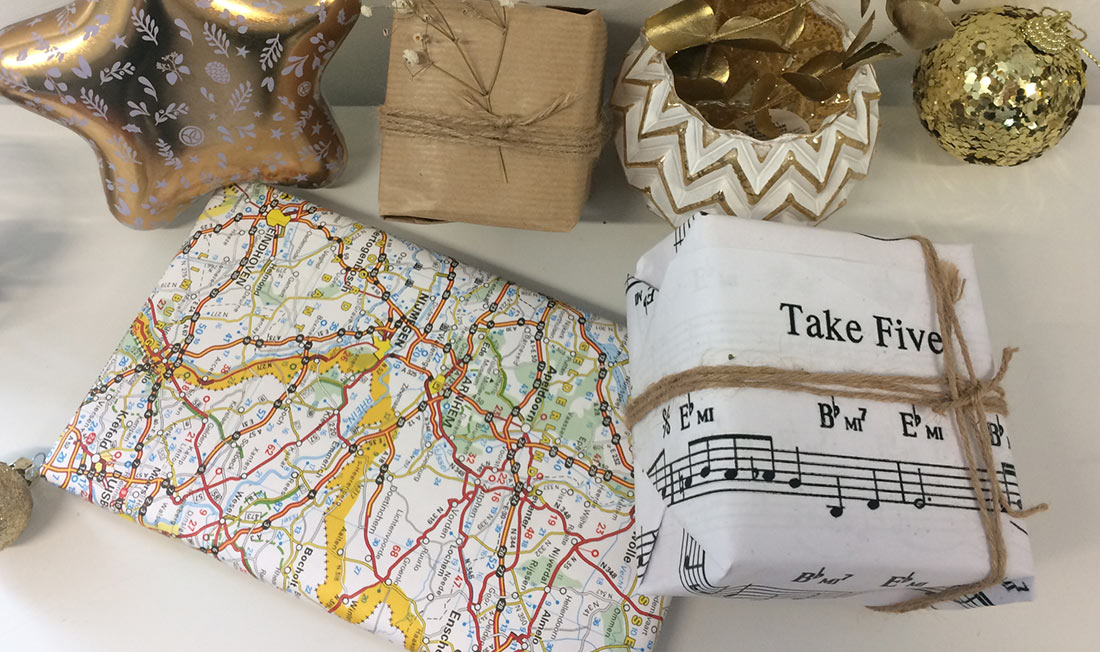 On-trend Japanese gift wrapping
The furoshiki technique, or the traditional Japanese art of wrapping with fabric, is both a wonderful and extremely original way to wrap gifts. Wonderful because it's so easy and original because it teaches you so many different ways to tie a bow. No to mention that wrapping a gift in something like a pretty silk scarf makes your present look very chic and priceless! That's two birds with one stone – and your loved ones will go wild!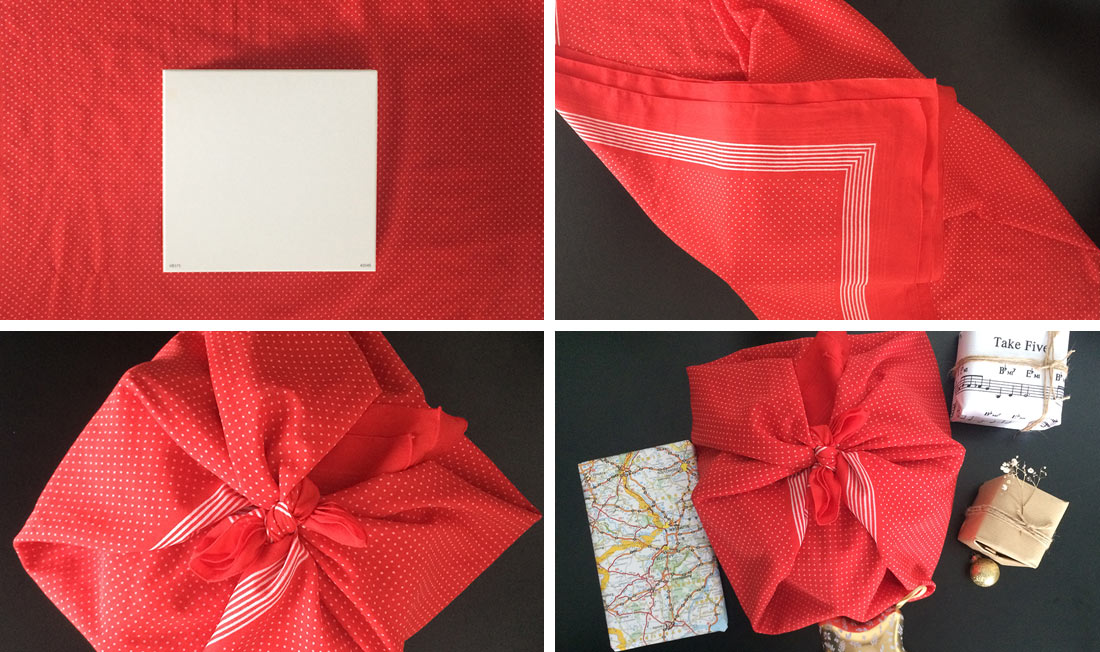 All you need is a square of fabric. Here's what you do:
Lay the fabric down flat and place your gift in the middle.
Fold over one of the corners, then fold over the opposite corner. Make sure the fabric is nice and taut so you don't create creases and the wrapping looks neat and clean.
Grab the remaining two corners and tie them together. Make a pretty bow and don't worry if the corners of the fabric stick out of the bow.
Voilà! Stylish eco-friendly gift wrapping in a snap!