Are you looking for glowing or waterproof makeup this summer? Why not both? Here are our tips for an essential summer look!
GO FOR A LUMINOUS COMPLEXION
STEP 1:
The must-have makeup product that lasts all day long, the Illuminating Primer. To prep your skin for makeup, apply it after your moisturizer, under your foundation or only on the areas of your face you'd like to highlight.
STEP 2:
If you have a few areas you'd like to cover up, apply a touch of the Liquid Concealer under the eyes and/or on your blemishes. Blend the product with a brush, sponge or your finger. If you'd also like to apply a foundation, choose Plein Éclat: our radiance-boosting foundation with buildable coverage.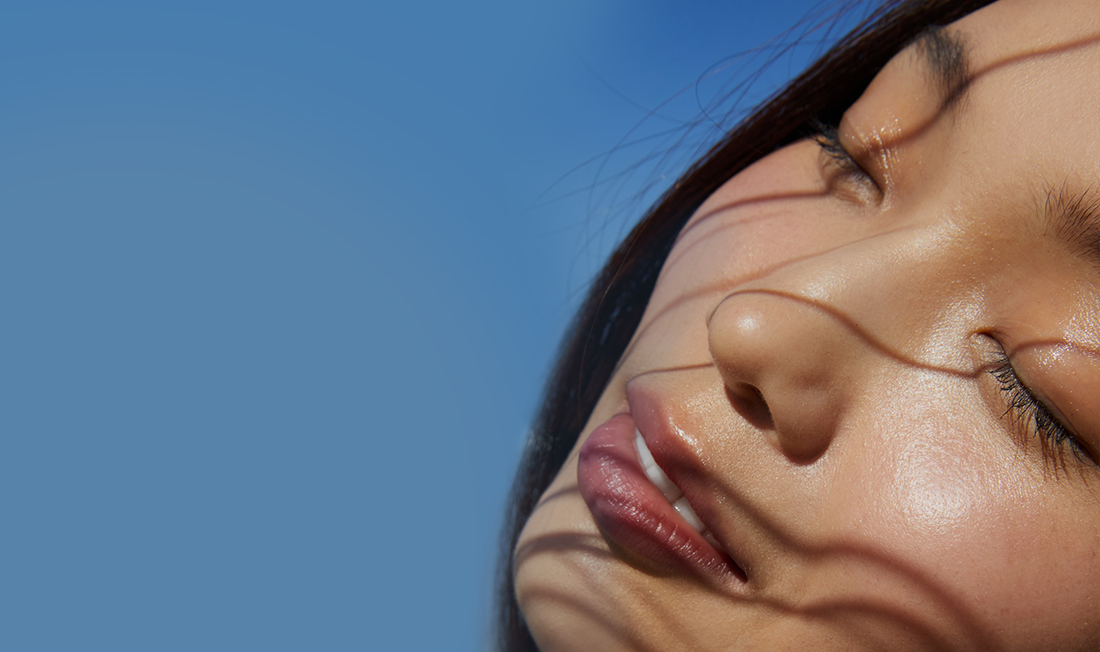 STEP 3:
Want a custom-made glow that suits your complexion? Opt for the Bronzing Powder. Two shades depending on your skin tone: Light Bronze, for light skin tones or Warm Bronze, for golden and brown skin tones. For a healthy glow, apply this powder with a brush from the forehead to the cheekbones, including the temples, then to the chin.
STEP 4:
Next is the Highlighter. For a radiant finish, apply it with your finger or a brush to your cheekbones, the arch of your eyebrows, the tip of your nose and Cupid's bow.
Go for a golden glow or radiate with a rosy shade, the choice is yours!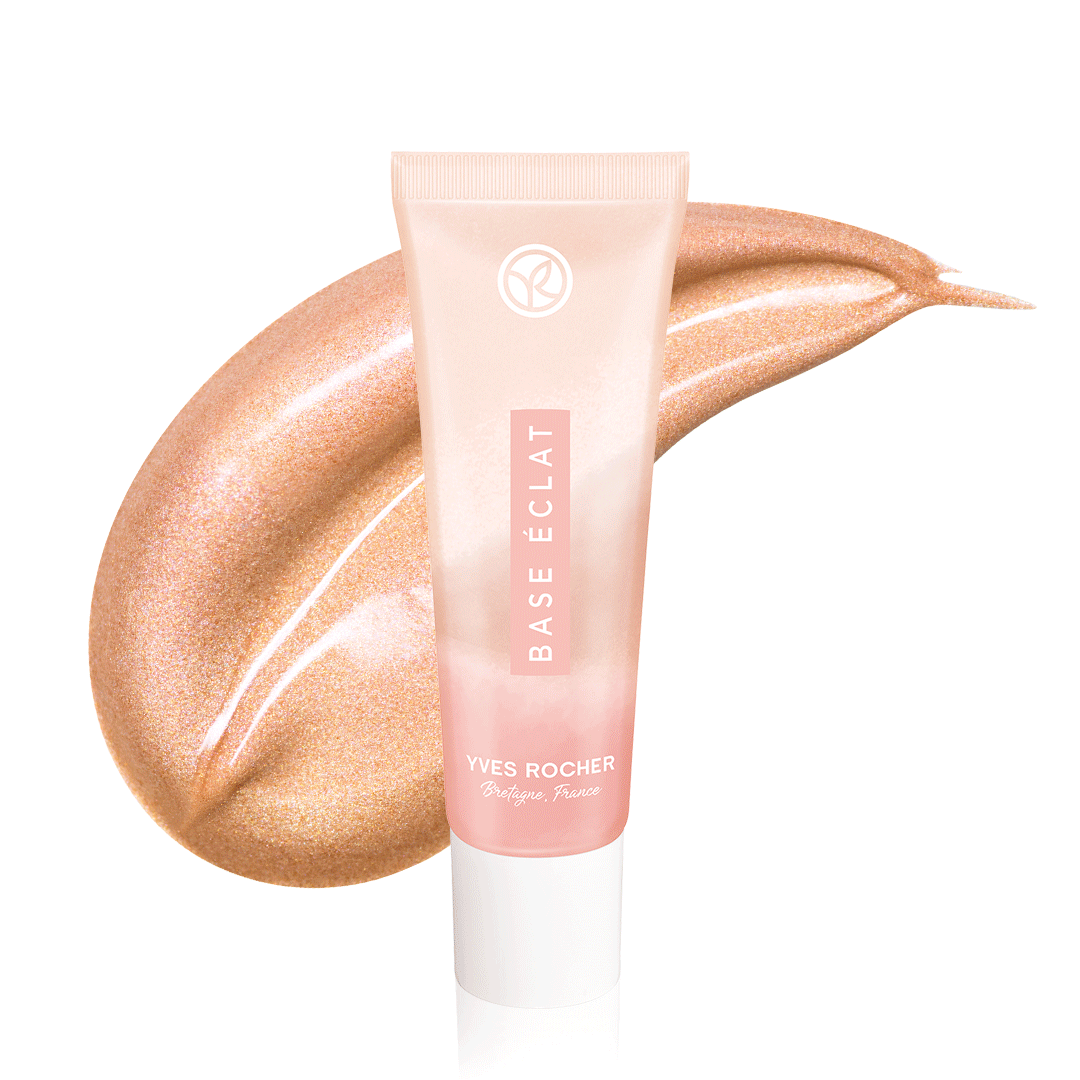 A BOLD COLORFUL LOOK THAT'S READY FOR ANYTHING
STEP 1: 
Dare to wear colorful mascara with Intense Metamorphosis! For more warmth and an intense look, choose Brown. For an assertive look, it's Blue for you.
1. Place the mascara brush at the base of the lashes and stroke upwards in a light zig-zag motion.
2. Apply a second layer by rolling the brush from the base to the tip of the lashes, focusing on the ends in particular to highlight the color and give a multi-dimensional effect.
3. Repeat the application to achieve breathtakingly voluminous lashes.
STEP 2:
Sultry or sunny? You decide!
For a sultry look, use the Waterproof Eye Pencil. Intensify your eyes with this eyeliner pencil, available in 5 shades.
Highlight the upper and/or lower lash line by drawing a thin line from the inner corner of the eye to the outer corner. The Waterproof Eye Pencil can also be applied on the inner lash line for an even more intense look.
For a sunny look, use the Lifeproof Eyeshadow. Finish off your look with a touch of intense and pearly color. Go for the shades Golden Sand, Bronze or Taupe shades. Apply directly across the entire eyelid. Repeat application until the desired intensity is achieved. Blend with your finger for a more blurred look.
MAKE WAY FOR COLOR: DELICIOUS LIPS AND VIBRANT NAILS!