Did you know your skin's needs change from one season to the next? Adapt your routine to the cold weather with the right techniques for a cozy and comfortable winter!
There's nothing easier! Keywords are: nutrition, moisture and scrub.
But wait... Why does the skin need special winter treatment? Because winter is not the same as summer! In the summer, we recommend applying a moisturizer and a sun protection to protect you from UV radiation during the day, and a classic moisturizer at night.
In winter, the skin's needs change based on external factors such as wind and cold, which weaken it.
Without the help of an appropriate moisturizer, your skin risk drying out and cracking. So you have to moisturize it well with the right products and slow down the pace of your exfoliating ritual. 
Here are 3 steps to protect your skin and make it radiant this winter!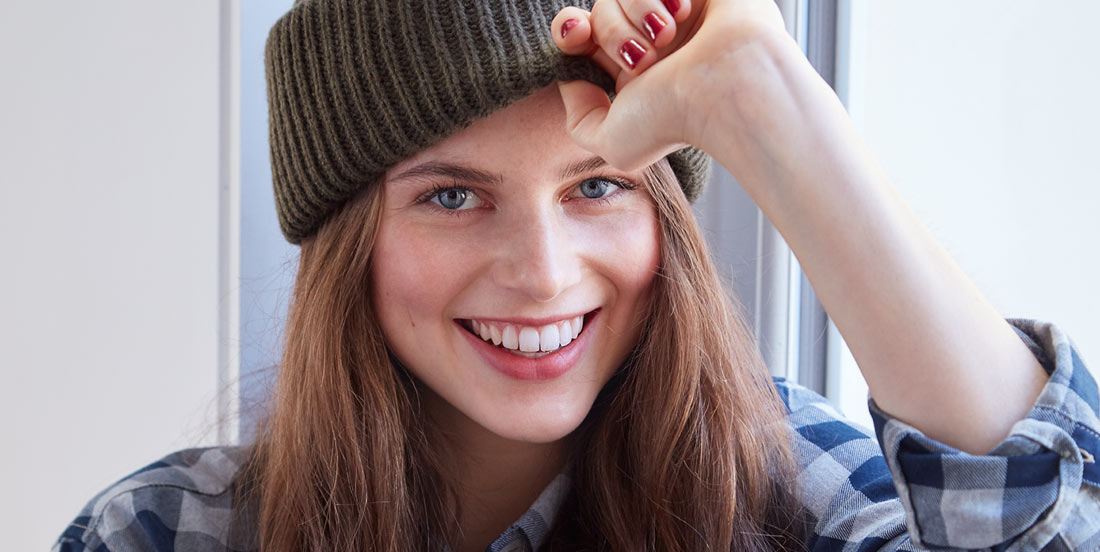 1/ Delicate and less frequent exfoliation
Since the skin is already attacked by the harsh weather conditions of winter, exfoliating must be done gently, with a lightly abrasive scrub.
Our Scrub to Mix is here to help you find the best dose of scrub suited to the changing needs of your skin. The frequency of the scrub should also decrease: if you can exfoliate up to twice a week in the summer, in winter once every 2 weeks should be enough.
This gives you more time to watch your favorite TV shows!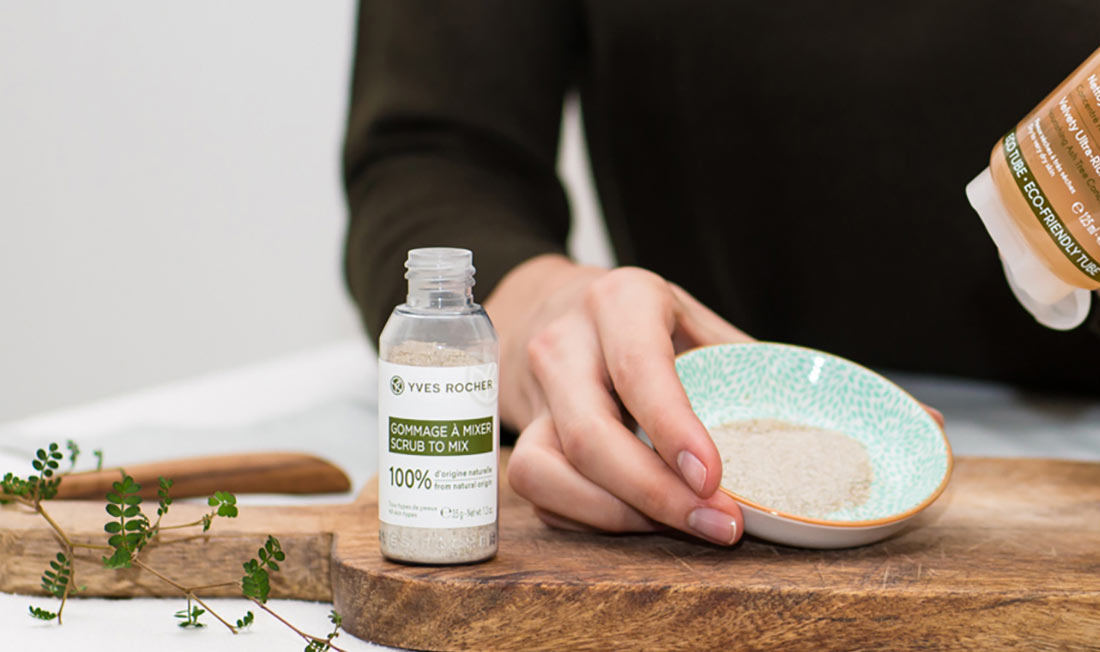 2/ Moisturize: OK, but how?
 In winter it's important to adapt the type of moisturizer you're using. Here's why you should choose nutritious formulas, enriched in plant oils:
- These formulas act as a barrier against the environmental aggressions, such as cold and dry air;
- They help retain moisture in your skin. For example, if you use a Gel cream formula to moisturize your skin in the summer, a Rich cream formula would be better suited in winter. 
Here's another tip! Deeply nourish and moisturize your skin with masks! Essential to instantly restore radiance to your complexion, they will pamper your skin all winter long. Choose moisturizing masks like the Revitalizing Mask with Agave Sap. It helps recover all of your skin's freshness in a single step!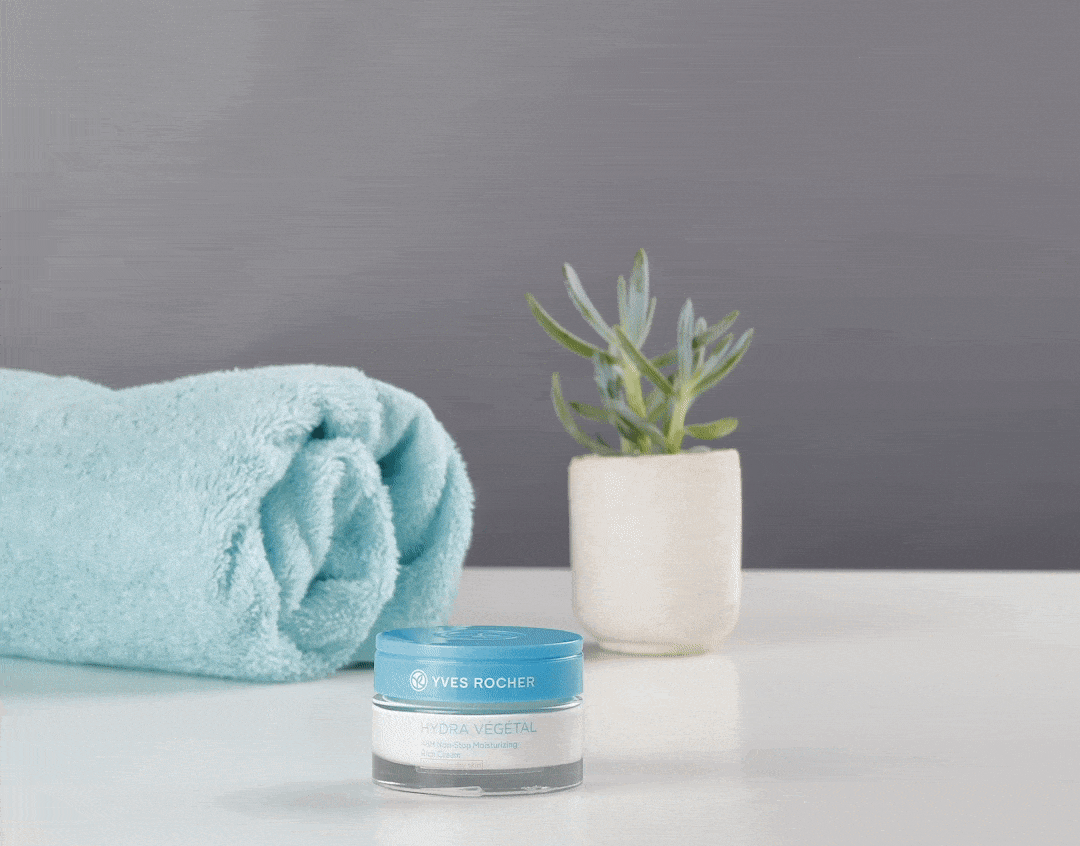 3/ Opt for lukewarm water
In winter, all we really want is to make ourselves a hot cup of tea and hop into a steamy hot shower or bath to warm up! While you might find it relaxing, your skin will make sure to let you know that it doesnt appreciate it.
The truth is: hot water dries out the epidermis and removes all of your skin's natural oil, which accelerates aging, and can cause irritation and dry patches. To prevent this, take lukewarm showers and avoid rubbing your skin excessively with a towel after showering.
In other words: be gentle with yourself!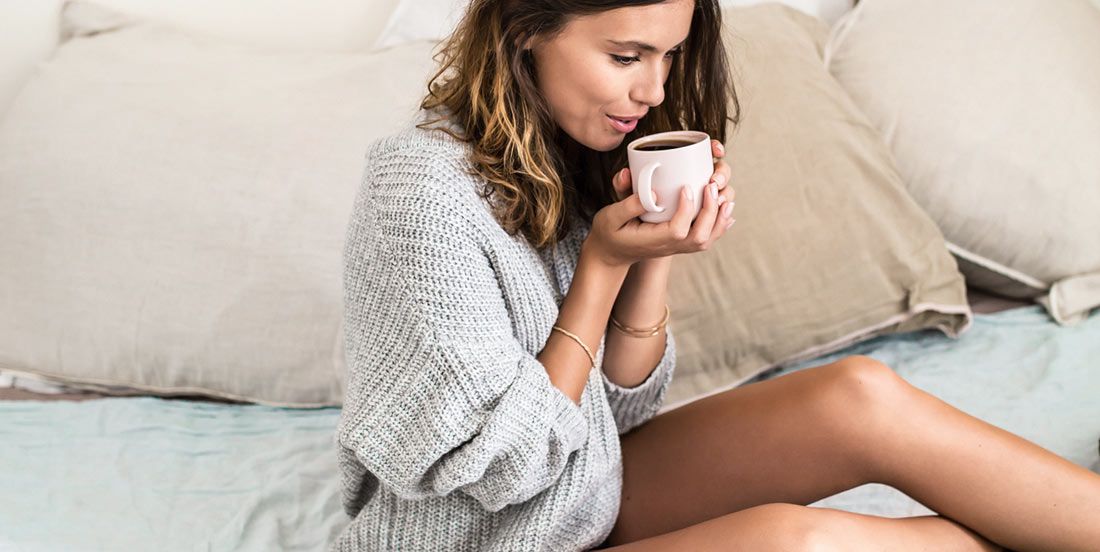 What are your little secrets to a beautiful winter? Let us know in the comments!