Hello, 2020! A new decade and a new state of mind. Say goodbye to stress and hello to serenity. Here are our tips to live in harmony with yourself.
Some practices to improve your mental well-being
Meditation
Meditating involves focusing your body and your mind. Developing attention to your breath allows you to concentrate more on your body and to create a bubble sheltering you from all external disturbances. Sorting your thoughts therefore also becomes easier. The idea is to shine a light on those that are positive. But contrary to popular belief, we should not escape our problems and push away the negative vibes that assail us daily. Rather, we should look to identify them, understand why they worry you, and try to find a way to better live with them. 
There is no magic formula for meditation! Every practice reconnects us with our inner self and is therefore specific to each individual. It's up to you to discover whether you prefer meditating in the morning or evening, seated on the ground or on your bed. Some people even meditate on public transportation! 
Starting isn't necessarily easy, but there are plenty of workshops, podcasts, and apps such as Petit Bambou that can help you get started. The key to success: practice as regularly as possible!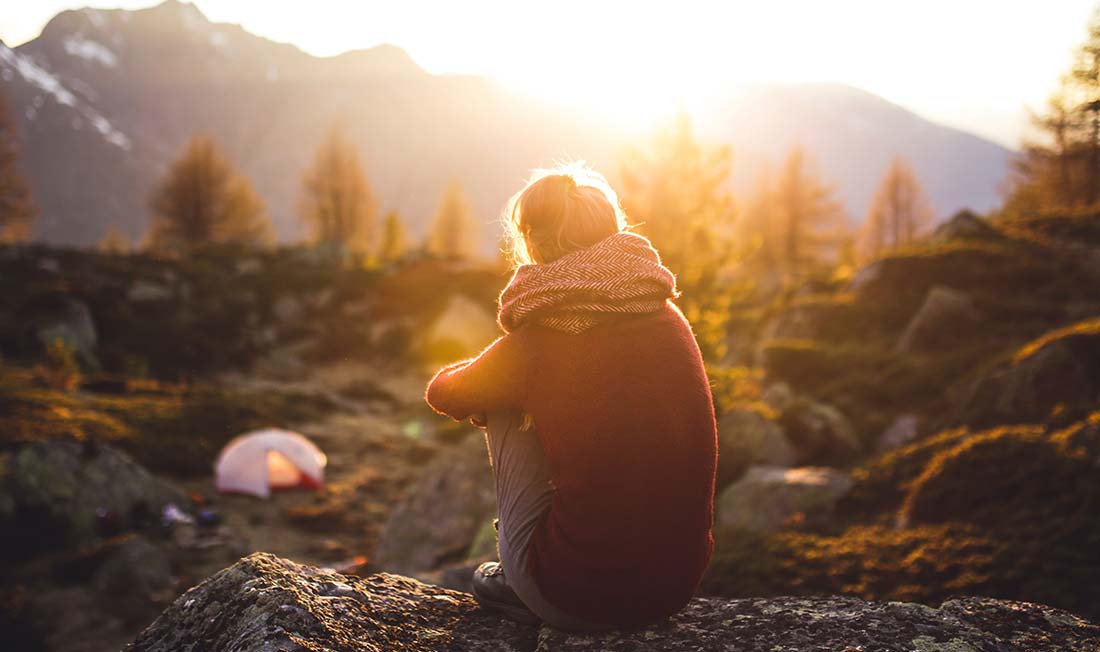 Yoga
If you're an avid reader of Act Beautiful, you know that we love to talk about the benefits of yoga. At the beginning of this new year, we can't help but repeat ourselves: yoga is super beneficial! 
Anti-stress coloring
Coloring isn't just for kids! Quite the opposite, actually: it has been proven that artistic expression is an excellent way to take your mind off things and relax when you're worried. Anti-stress coloring books helps adults emotionally let go, as it allows them to focus on a particular activity and disconnect from the outside world. Whether mandalas, landscapes or more complex and detailed patterns, choose the coloring book that inspires you and unleash your creativity!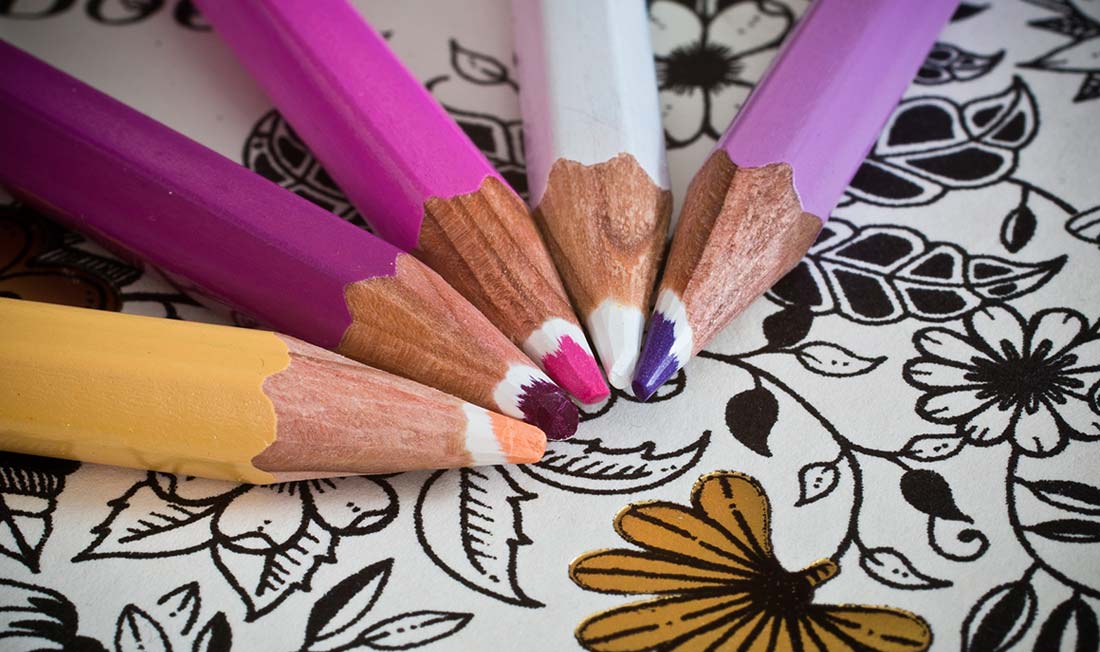 Get organized with a bullet journal and achieve better peace of mind
A bullet journal, or "bujo," is an infinitely customizable notebook that helps you organize your everyday life. Invented by Ryder Caroll, an American designer, a bujo is a great solution to better plan your meetings, set goals, improve your productivity, and just not forget anything in general. Unlike traditional agendas, the bullet journal method consists of starting with a blank notebook and filling it according to your needs so that it best suits you. Whether monthly, weekly, or daily, you can plan according to your preferences!
Bujos also help with personal development. In fact, you can incorporate different tracking systems, such as a mood tracker or habit tracker. Associate a color with a mood (happy, stressed, productive) or a habit (sleep 8 hours, exercise, read) and mark down your colors each night. Did you work out once a week like you wanted? Were you able to stay less stressed this month? Trackers provide easy answers to these questions and help you meet the goals you've set.
Feel free to decorate and draw in your bujo to make it your own! Take a look on social media: bullet journal aficionados explain how to maximize your bujo and provide plenty of tips to liven it up!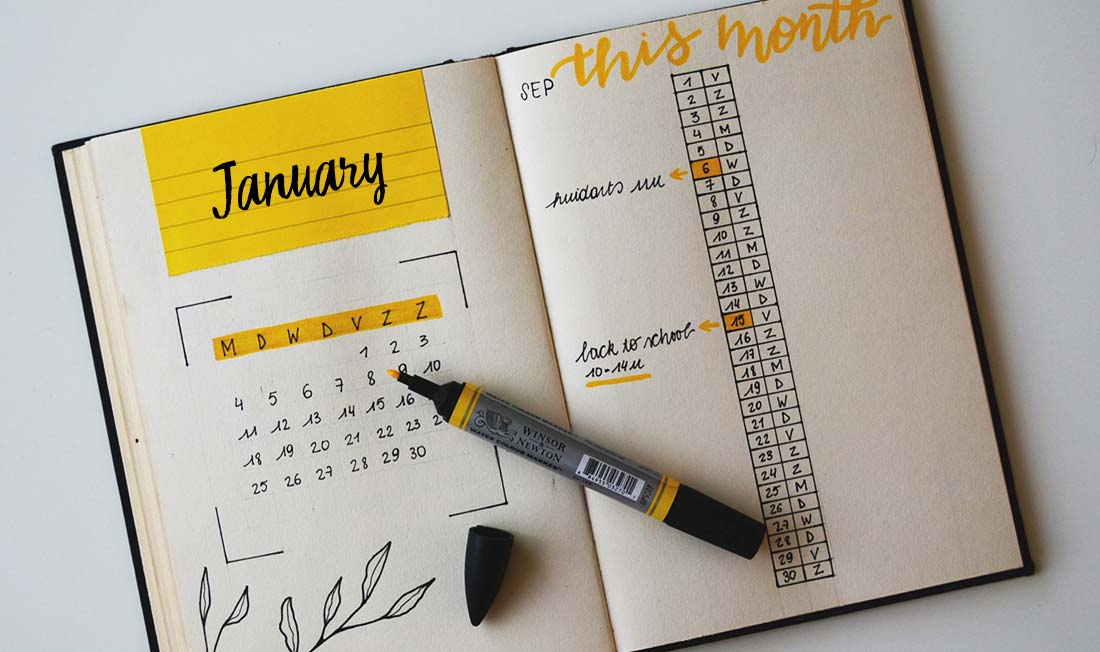 Share your tips on starting the year in a positive way with us in the comments!